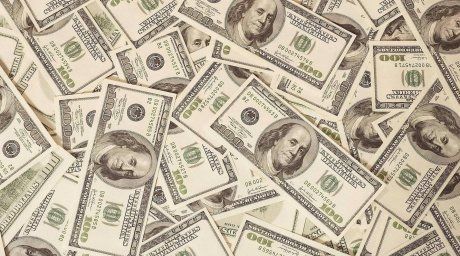 Photo courtesy of lenta-ua.netCentral bank aims to legitimate money and assets to ensure an influx of several billion dollars into the banking sector of Kazakhstan, Tengrinews reports citing the Governor of the central bank Kairat Kelimbetov.

If our public awareness campaign is a success and the government offers substantial guarantees, Kazakhstanis will be ready to legitimate their assets. We are talking about billions of dollars, Kelimbetov said.

Kazakhstan President Nazarbayev had instructed the government to prepare a draft bill on capital amnesty by July 1st. And the Minister of Finance, Bakhyt Sultanov said that legalization of assets would take place in 2014-2015.

"We will pass the bill in the first half of this year and then start the public awareness campaign. The legitimization will start in the second half of the year and finish by the end of 2015," the Governor of the National Bank of Kazakhstan said.

The proposed measures are targeted against the shadow economy. "There will be a time when the government will prosecute those who evade taxes and hide assets. The time is January 1, 2017. But now we are expecting an influx of money to second tier bank deposits, which would be another source of funding for the banking sector, " Kelimbetov said.

Kelimbetov reminded that starting from January 1, 2017 Kazakhstan would require everyone to file annual tax returns. The reporting with start with disclosing incomes first and will add on expenditures reporting part later on.

"We already have an experience of two legalizations. In this third case the political decision has already been made. The legislation will be amended to include the required guarantees. And people will have an opportunity to legalize their assets through depositing the money with Kazakhstani banks at the market interest rates or investing the funds into Kazakhstani financial instruments. Citizens would not be questioned (about origins of their wealth)," Kelimbetov said.

When asked about the amount of funds at offshore accounts belonging to Kazakhstan citizens, the Governor said: "Unfortunately, we do not have any reliable statistics on amounts of the capital outflow and its whereabouts".
Source: Tengri News
May 13 2014, 11:16