By Saule Tasboultaova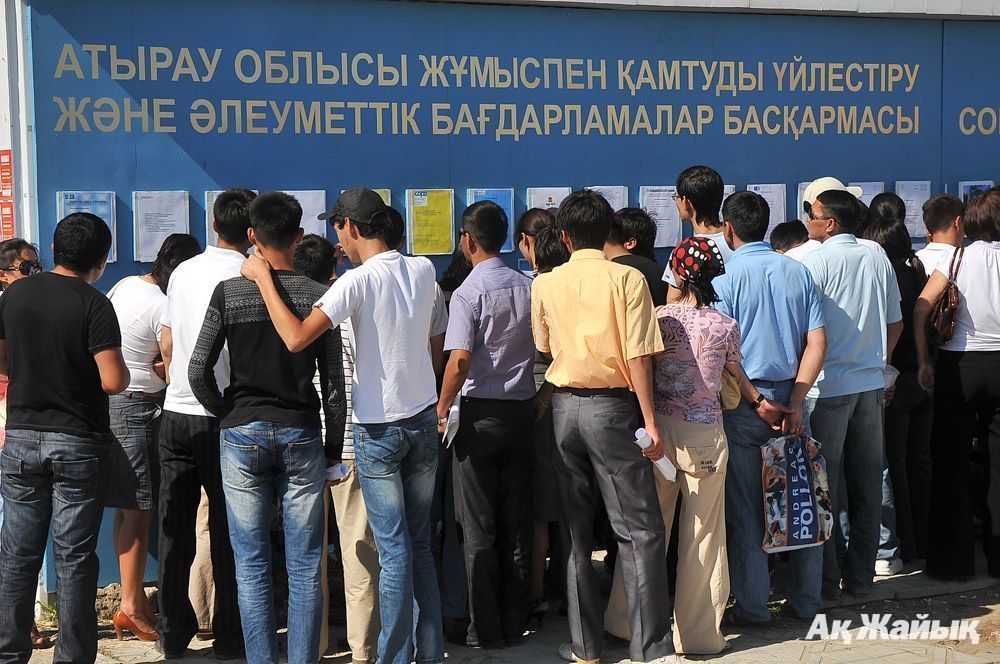 According to state program 'Employment road map -2020" it is scheduled to employ 3 800 people till the end of this year.
Overhauls, micro-loans, professional trainings
For the above purposes more than 3bn tenge has been allocated from the republican budget. Gulbolat Amangalieva, the head of regional department for coordination of employment and social programs, says that the program will be implemented in three directions.
The first one provides employment of people at facilities that undergo capital repairs.
- This year 25 social educational facilities will undergo capital repairs. For these activates the government allocated 1,3 billion tenge and in this direction we are planning to create 690 new workplaces, - says Amangaliyeva.
The second direction – "Business development through opening of workplaces and development of support villages". According to Amangaliyeva, 860 people will receive microcredits for total amount of 1,2 billion tenge.
Microcredits are given for opening of new business or expansion of existing ones. Most popular services are: bakeries, sewing shops, photographic studios, car repair shops. Amangaliyeva says that lately people started to take loans for breeding of poultry: guinea fowls, quails.
In the third direction it is envisaged to provide training and resettle people in accordance with the needs of employer. However this year no funds for resettlement have been allocated. But government allocated 425,2 million tenge for the organization of a vocational training.
- Within the framework of this program 869 people are continuing training in professional colleges, says Amangaliyeva. - This year we are planning to train 220 people.
Silence at "Bolashak"
As for Bolashak plant, due to suspension of production at Kashagan and forthcoming replacement of pipelines, it is assumed that a considerable amount of workforce will be released. According to some of the Kashagan workers, their administration has already verbally warned them about job cuts. However no official information has been released yet.
What is interesting, they in the regional administration of employment and social programs also don't have any information about it. Recently they sent their request to Agip KCO and received a reply where Agip says that they are not planning to cut jobs and advised them to contact subcontracting companies that are involved in Agip projects. Although it is clear that those companies don't deal with these issues alone, nevertheless, we contacted one of them.
- We are working on Agip projects at Kashagan and Karabatan. We have 230 employees and do commissioning work. We have not received any formal notice from Agip about job cuts, but there are rumors about it, - said Saltanat Shimikenova, PSN Kazstroyservice human resources department administrator.
There are rumors going on among contractors at Karabatan about forthcoming job cuts. If to follow the logic, then with production shutdown the plant personnel will have no crude or gas to treat. Consequently the questions arise: what are they going to do at the plant and why they don't give any advance notice to employment administration.
Currently at Bolashak project 3 384 local Kazakhstan workers are employed by 15 contracting and subcontracting companies.
May 12 2014, 11:46