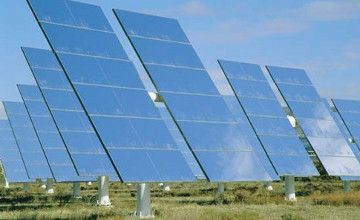 A four-party memorandum was signed in the akimat (administration) of the Zhambyl region to realize 400 MW renewable energy projects, its press service said to inform.kz.
Taraz social entrepreneurship corporation, Samruk Kazyna Invest, the Zhambyl region akimat and the British UG Energy Limited became the signatories to the green energy agreement.
It is planned to start this June construction of a 50 MW solar power plant in the Zhualyn district.
Construction of renewable energy sources up to 188 MW has already started in the region. The first stage of the Korday solar plat with a capacity of 4MW with later extension up to 21MW in 2014-2015 is planned to be build and put into service this year. The authorities of the region are in talks with investors in an effort to realize a 100MW Zhanatass solar plant, a 24 MW solar power plant in the Zhanbyl region, a cascade of Merke HPPs with a capacity of 19,8MW.
These projects let increase the share of green energy up to 40% of the region's total energy generation.
May 11 2014, 16:48