By Tamara Soukhomlinova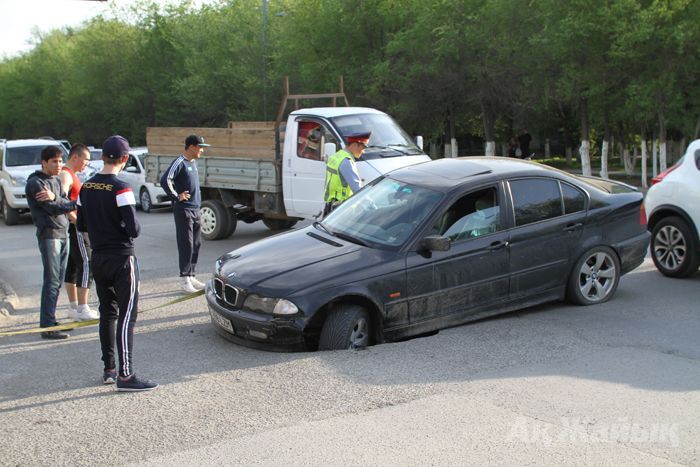 In the evening of May 5 at the intersection of Azattyk and Telmana streets the traffic road asphalt collapsed under the wheels of a light vehicle.
- I was driving along Azattyk Avenue with streams of cars ahead of me and everything looked ok. When traffic lights turned green I took the turning to Telman street and suddenly something inexplicable happened, - recollects the unlucky driver whose car got into the asphalt hole.
- Underneath my car there was a hole in the asphalt 1,5-2 meters deep. Soon traffic police employees and tow truck arrived to the scene.
The car owner said the running gear and bumper of his car have been damaged as the result of asphalt collapse. He also said that the representatives of AtyrauSuArnasy (Atyrau Water Works) also arrived to the scene and offered him help to repair his car. Currently the relevant authorities are trying to find the reason for asphalt collapse.
Photos by Kanat Eleuov
May 6 2014, 12:18