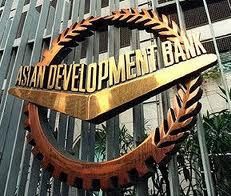 ADB will support Kazakhstan's industrial policy, small and medium-sized businesses and banking sector, kazpravda.kz reports.
Yesterday, at the Annual Meeting of the ADB Board of Governors a framework partnership agreement was signed between the Government of the Republic of Kazakhstan and the Asian Development Bank. The document was commented by the ADB Director General for Central and West Asia Claus Gerhauser and director for Kazakhstan Matthew Westfall.
C. Gerhauser said under the agreement the funds will be allocated to co-finance the President's program on allocation of KZT 1 trillion from the National Fund to support industrial policy, small and medium-scaled enterprises and the banking sector. Under the new framework agreement the ADB will support Kazakhstan's Government in implementing the program through the rational and efficient use of funds raised from the fund.
The ADB is ready to support the Government's striving for sustainable progress, inclusive growth and economic diversification.
As known, Kazakhstan signed a partnership strategy with the ADB up to 2016. Matthew Westfall said the Government is interested in disbursement of the funds allocated from the National Fund not by 2016, but earlier- in 2014-2015. Therefore, a Coordination Council will be established under the chairmanship of Prime Minister Karim Massimov to look into effective and efficient use of the funds of the National Fund.
May 5 2014, 10:19