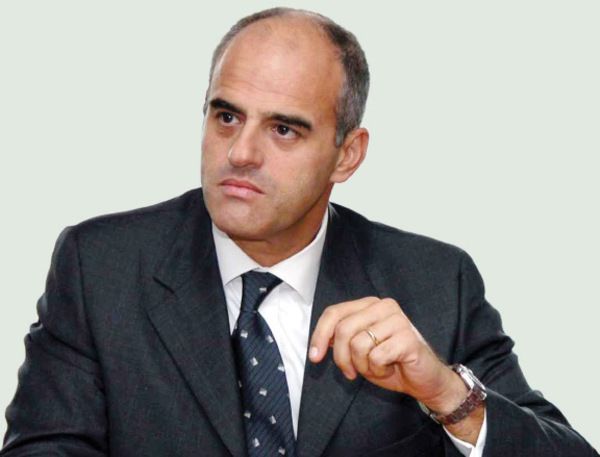 Claudio DescalziItalian oil major Eni is not counting on any production from Kazakhstan's huge Kashagan oilfield this year or possibly next due to faulty welding at the $50 billion project, its CEO designate said, reuters reports.
Production at Kashagan, the world's biggest oil find in 35 years, started last September but was stopped in early October after gas leaks were found in the pipeline network.
"It's worse than we considered. We have already put in place contingency plans to cover a possible lack of production in 2015," Claudio Descalzi told analysts in a conference call on Tuesday after Eni reported a drop in first-quarter profits.
Descalzi, the current head of exploration and development who is slated to take over as CEO in May, said the two gas and oil pipelines at the plant would most likely have to be replaced.
"The problem is related to some spot hardness points on the pipes but mainly to the welding," he said.
Recent tests in Britain, France and Italy have shown that the pipes' carbon steel material was fit to withstand the hostile Kashagan conditions, he added.
The Kashagan consortium is considering changing the width of the oil and gas pipelines that run to shore from their current 28-inch diameter to 20 inches, Descalzi said, adding that it may make them easier to fit.
He said the extra costs and the timeframe involved in replacing the pipelines would be known in June.
The North Caspian Operating Company consortium is led by Exxon Mobil, Royal Dutch Shell, Total , Eni and Kazakh state oil firm KazMunaiGas
Saipem, an oil service company 43 percent-owned by Eni, was involved in the laying and welding of the project's onshore and offshore pipelines.
A spokeswoman for Saipem said the company had no comment to make since "information on the test results is not known to us".
The field's oil is 4,200 metres (4,590 yards) below the seabed at very high pressure, and the associated gas reaching the surface is mixed with some of the highest concentrations of toxic, metal-eating hydrogen sulphide (H2S) ever encountered
The possibility that Kashagan's entire oil and gas pipeline network could be replaced was first raised by a Reuters article earlier this month.
BUSINESS AS USUAL
Also speaking on the call with analysts, Eni's executive for midstream operations said western sanctions against Russia had not adversely affected its relationship with state-backed gas export monopoly Gazprom.
"It is business as usual," Marco Alvera, Eni's midstream boss, said.
But he said Eni intended to enter a second phase of talks to reduce the price it pays for long-term, oil-indexed deliveries of gas from Gazprom and Sonatrach, the Algerian state-owned company.
Alvera said the price cut previously agreed with Gazprom no longer reflected weak market conditions at Italy's gas trading hub, the PSV, where price levels had dropped due to poor demand.
A second round is needed now to reduce long-term prices in line with freely traded hub levels, he said.
Earlier on Tuesday, Eni confirmed a flat oil and gas production outlook for the year after a 14.3 percent fall in first-quarter profits.
Adjusted net profit was 1.19 billion euros ($1.6 billion), impacted by a lower oil price and stronger dollar, in line with the 1.2 billion euros expected on average by six analysts polled by Reuters.
Earlier this month, the Italian government designated Descalzi to take over as CEO from Paolo Scaroni in May.
Descalzi will need to safeguard Italy's gas supply by maintaining good relations with Russia while exploring new drilling frontiers in Africa and Asia.
Recent tensions between Russia and western governments over its seizure of Crimea have revived fears across Europe about the security of Russian energy supplies. Eni is Gazprom's biggest European gas client.
April 30 2014, 16:42