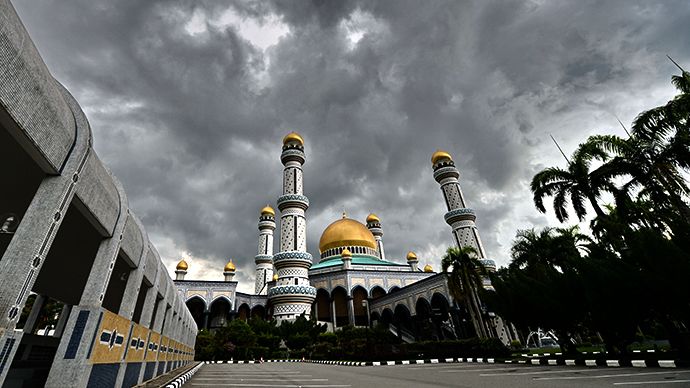 Brunei is to become the first East Asian country to adopt Sharia law as the sultan confirmed the Islamic penal code Wednesday. This sparks broad concern over the rights of women and minorities, malaysia-today.net reports.
Sharia law will be implemented nationwide starting Thursday.
"Today… I place my faith in and am grateful to Allah the almighty to announce that tomorrow, Thursday May 1, 2014, will see the enforcement of Sharia law phase one, to be followed by the other phases," Sultan Hassanal Bolkiah said in a speech, The Straits Times reports.
The implementation of Sharia law would mean that residents will face conviction by Islamic courts for their crimes. Most of the laws will apply to non-Muslims, as well. The first phase, which goes into effect on Thursday, will give offenders fines or jail time for acts ranging from pregnancy outside marriage, propagating other religions, or failure to perform Friday prayers. A second phase will go into effect after a year, punishing those who steal or consume alcohol with whipping and amputations. The final stage will take effect in two years, and will use the death penalty – possibly by stoning – for crimes like adultery, sodomy, or insulting the Koran or the Prophet Mohammed.
April 30 2014, 09:56