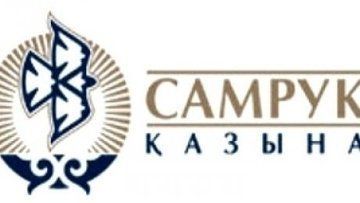 The Government of Kazakhstan approved the final list of companies of the Samruk-Kazyna National Welfare Fund subject to privatization, the press service of the Fund reported.
The Fund said different stakes of 106 companies of the Fund will be sold to the private sector. In particular, in 2014-2016 it is planned to offer different stocks of shares and ownership interests in 94 subsidiaries of Samruk-Kazyna.
28 companies in the structure of the National Company Kazakhstan Temir Zholy, 23 companies of the National Company KazMunayGas, 21 subsidiaries of Kazakhstan Engineering, 10 subsidiaries of Samruk- Energo, 7 of Kazatomprom, 2 of KEGOC are subject to full or partial privatization.
In addition, it is planned to sell shares of Maikainzoloto, Kazakh Research Institute of Energy, and FN Management LLP as part of Real Estate Fund "Samruk-Kazyna".
After 2016 it is planned to fully or partially sell shares in eight companies as part of Kazakhstan Temir Zholy and four subsidiaries of KazMunayGas.
The Government together with Samruk-Kazyna developed the program of privatization on 2014-2016 on the instruction of the Head of State. This program is designed to reduce state involvement in the economy.
April 29 2014, 18:22