By Murat Sultangaliev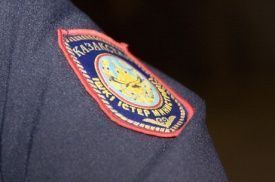 Police have launched a criminal investigation as per Article 102 ("Incitement to suicide") of the RoK Criminal Code after finding the body of the former Chief of Issatai District Police Altynbek Kubaidullin, said Gulnazira Mukhtarova, the head of Atyrau Oblast Internal Affairs press service on April 28. Criminal case has been submitted for investigation to the special prosecutor's office. .
Also the Kubaidullin's family lawyer Makhsut Tulenbaev informed Ak Zhaik newspaper that the regional prosecutor's office launched a criminal case as per Article 346 of RoK Criminal Code ("Illegal detention").
Prosecutors say the criminal cases have been initiated into the fact of detention and finding Kubaidullin's body, not against specific financial police officers.
April 28 2014, 16:06