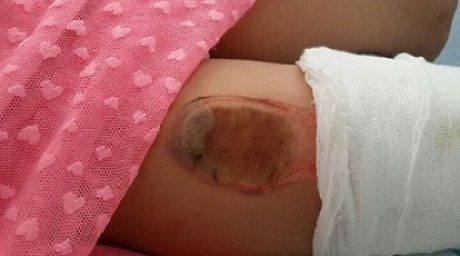 Photo ©newtimes.kzA Samsung Galaxy S2 has exploded in a first grader's pocket in Astana causing substantial burns, tengrinews reports.
The girl was playing outside on April 21 when the phone suddenly exploded in her pocket and her jeans started burning.
"The child started screaming and calling out for help. The neighbors pulled off the burning jeans of her and the burnt skin came off with the jeans. She got burned to the bone," the girl's father said.
Now the child is in a hospital awaiting skin transplantation.
According to her parents, they bought the Samsung Galaxy S2 phone a year ago in one of Astana shops. Right after the incident, the parents contacted Samsung representative office of Samsung. The company promised to reimburse all the medical expenses.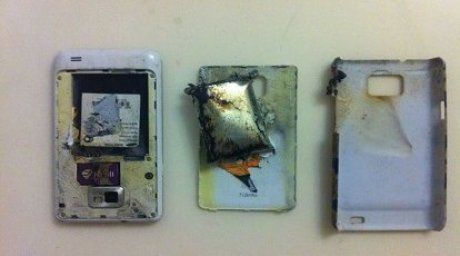 "I called Samsung Center in Moscow yesterday and they asked to mail the remains of the phone to them. But I'm not sending it to them because I want to have an independent examination done first. At the moment we are treating our daughter, but after that I'm definitely going to investigate the reason for what happened," the father said.
The representative office of Samsung Kazakhstan said that they would start the investigation as soon as they receive the damaged phone.
"We are very concerned about the safety of our consumers," a Samsung representative commented. He added that the company keeps in touch with the parents of the girl to offer them any help they need.
The company also reminded about safety requirements concerning usage of their mobile phones. "Unfortunately it is not the first case, there were similar incidents with electronic goods of other companies. Most of these incidents happened because customers didn't adhere to the safety requirements and used uncertified spare parts and batteries," the representative said.

For more information see:http://en.tengrinews.kz/emergencies/Samsung-Galaxy-explodes-in-childs-pocket-in-Kazakhstan-253147/
Use of the Tengrinews English materials must be accompanied by a hyperlink to en.Tengrinews.kz
April 25 2014, 10:45