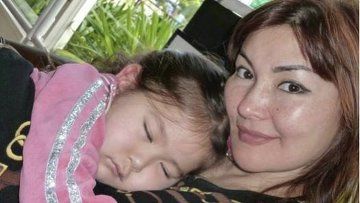 The Italian authorities have granted the refugee status to Mukhtar Ablyazov's wife Alma Shalabayeva and their daughter, ITAR-TASS reported.
The decision was made by a special commission for international protection under the country's Interior Ministry.
Shalabayeva and her little daughter were expelled from Italy on the 30th of last May after police held an operation at a villa near Rome in an attempt to arrest Ablyazov, whose name features on Interpol's wanted list. He is wanted in Kazakhstan, Russia and Ukraine for gross embezzlement.
The deportation of his wife and little daughter drew protests from human rights organizations. An internal investigation, held at the Interior Ministry, resulted in the resignation of a senior official. The Italian Foreign Ministry then managed to persuade the Kazakh authorities to let Shalabayeva return to Italy.
Ablyazov was detained in France on Cote d'Azur in the middle of 2013. Last January a French court sustained the requests for his extradition to Ukraine and Russia. Extradition to Russia was recognized as a priority. However, on April 11 the court overturned its own ruling.
In 1998-1999 Ablyazov held the post of Kazakhstan's energy, industry and trade minister. In 2005-2009 he chaired the BTA-Bank's board of directors. In 2009 Kazakhstan and Russia charged him with gross embezzlement and issued warrants for his arrest. Russia also accused him of financial machinations about five billion dollars worth. Ukraine charged Ablyazov with illegal transactions totalling 400 million dollars. After that the tycoon went into hiding and was put on the Interpol's wanted list.
On April 17 Britain, where the Ablyazov had lived since 2011, stripped him of the refugee status. One of the conditions on which the status had been granted was Ablyazov should not leave the country, the Russian news agency TASS reports.
April 21 2014, 12:38