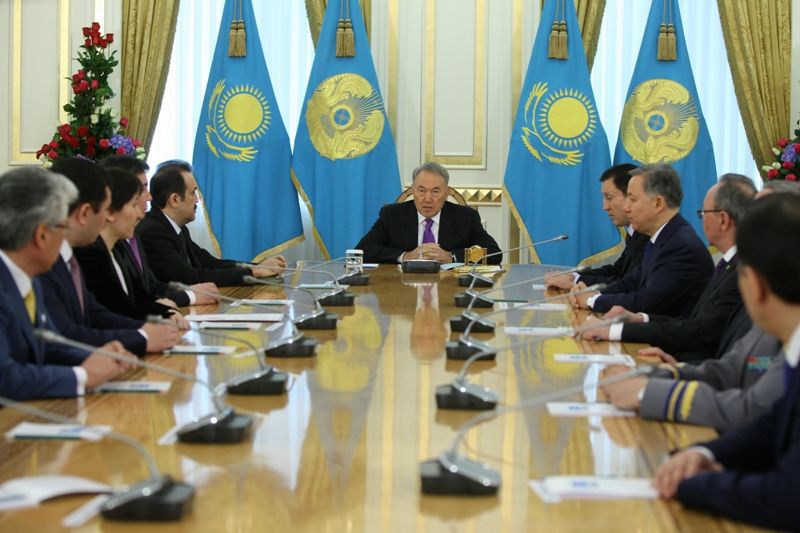 President of Kazakhstan Nursultan Nazarbayev has participated today in the oath taking ceremony of political and public figures in the Akorda presidential residence, the president's press service reports.
Chairman of the Supreme Judicial Council Bektas Beknazarov, Chairman of the Accounts Committee for control over execution of the republican budget Kozy-Korpesh Dzhanburchin, head of the Presidential Security Service Anuar Sadykulov, members of the Government and governors of the regions took the oath to the people and the President of Kazakhstan.

The Head of State noted that by taking the oath those present shouldered great responsibility.

"Kazakhstan is facing a big challenge of joining the world's top 30 developed countries until 2050. Each and every one of you will be responsible for the implementation of specific tasks in your respective spheres at the highest level. Your goal is to boost country's economy, improve welfare of the people in each region, and preserve unity. We will achieve the desired goals, only if you do your job in a proper manner," President Nazarbayev stressed.
April 17 2014, 16:27