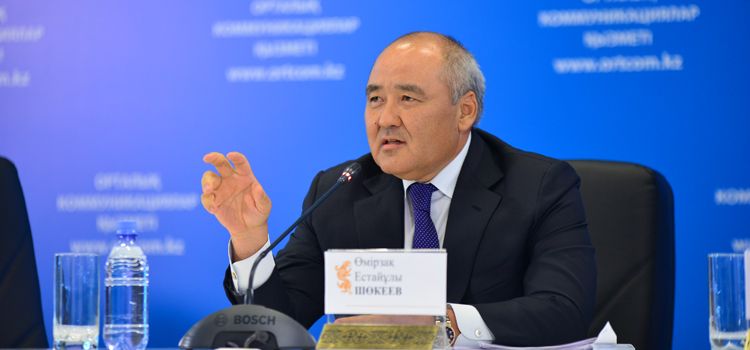 Umirzak Shukeyev. Photo:ortcom.kzThe second phase of privatization of quasi-public companies will be activated in Kazakhstan, Chairman of "Samruk-Kazyna" JSC Umirzak Shukeyev told during the CCS media briefing.
"Speaking of the list of companies subject to privatization, we have already processed companies engaged in non-core business. For example, these are the companies producing solar batteries in Kazatomprom or there are companies competing with private companies on the market or just lacking strategic importance or any social significance," he said.
"As a result, 209 out of 599 our companies we offer for privatization. 103 companies are intended for sale within the privatization program, 50 companies are sold jointly with the second-tier banks, 54 companies we plan to liquidate and 20 companies will be reorganized and transferred to the state bodies," U. Shukeyev noted.
April 16 2014, 15:43