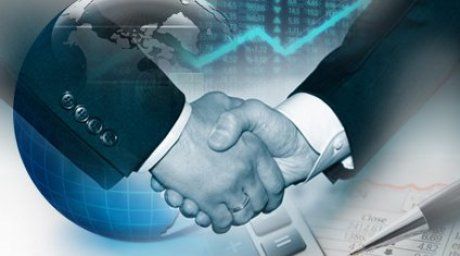 Ukraine and Kazakhstan have agreed to resume economic cooperation, tengrinews reports, citing the country's PM Karim Massimov as saying.
"From the economic perspective (…) this morning I had a telephone talk with Ukraine's acting PM Arseniy Yatsenyuk and we agreed to resume economic relations between the two nations and to consider resumption of work of the intergovernmental committee to serve the interests of both parties", Russia's RIA Novosti quotes Mr. Massimov as saying April 15 following the trilateral talks of PMs of Russia, Kazakhstan and Belarus.
According to him, Kazakhstan's position on Ukraine remains unchanged.
"We believe the situation in Ukraine should be settled in peaceful ways so that all the sides in the conflict would find a mutually acceptable solution", the PM said.

For more information see:http://en.tengrinews.kz/politics_sub/Ukraine-and-Kazakhstan-agree-to-resume-economic-cooperation-252954/
Use of the Tengrinews English materials must be accompanied by a hyperlink to en.Tengrinews.kz
April 16 2014, 11:18