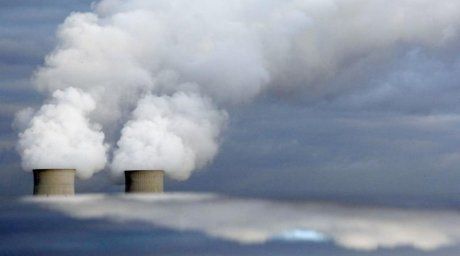 China is interested in constructing a thermal power plant (TPP) in Kazakhstan, tengrinews reports citing the press service of Samruk-Kazyna, Kazakhstan's state-run National Wealth Fund.

"As part of the 2014 Boao Forum for Asia the Chairman of the Board of Samruk-Kazyna Umirzak Shukeyev met with top managers of Datang Corporation and China Engineering Machinery Corporation (CMEC). They discussed construction of Turgay TPP. The Chinese companies expressed interest in constructing the 2000 MW power plant in Kostanay region," the message said.

"Head of Tau-Ken Samruk mining company Mazhit Turmagambetov said that the project would involve the Turgay basin, where an open-pit mine to develop Kushmurun coals will be constructed for the new TPP. The mining complex will produce 10 million tons of coal a year. The preliminary project cost is about $4 billion," the press service said.
The TPP in Turgay is a reference project because there are plans to utilize advanced technologies and new approaches, especially environmentally friendly tools.

According to "Samruk Kazyna", the Turgay coal deposit located in Kostanay region is one of the largest ones in Kazakhstan, and its geological reserves exceed 50 billion tons of coal.

China Datang Corportation is among the five largest companies producing power in China. Its total assets are worth $31.4 billion. The corporation has a subsidiary, China Datang Technologies & Engineering Co., Ltd., specializing in design of power plants. The Corporation is also engaged in production, transportation, supply and sale of coal and is developing its own coal deposits in mainland China.

For more information see:http://en.tengrinews.kz/science/China-wants-to-build-power-plant-in-Kazakhstan-252854/
Use of the Tengrinews English materials must be accompanied by a hyperlink to en.Tengrinews.kz
April 12 2014, 11:48