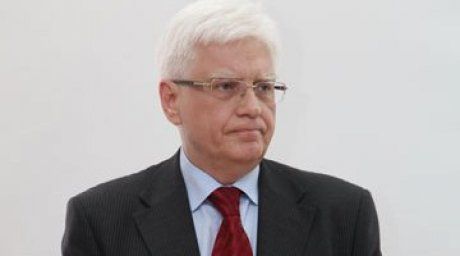 Mikhail Bocharnikov, Russian Ambassador to Kazakhstan. Photo: inform.kz.Russian Ambassador Mikhail Bocharnikov has been called to the Foreign Ministry of Kazakhstan in connection with the statements of the Supreme Council of Khakassia Chair Vladimir Shtygashev about Russia's historic right to the eastern regions of Kazakhstan, interfax.kz reports.
"The Ministry of Foreign Affairs of Kazakhstan finds unacceptable the recent statement of the Chair of the Supreme Council of the Republic of Khakassia [an administrative area of Russian Federation] Vladimir Shtygashev who said that Russia allegedly had historic rights to the eastern regions of Kazakhstan," the Kazakh Foreign Ministry quotes Press Secretary Nurzhan Aitmakhanov as saying in a Thursday press release.
Though the Supreme Council of Khakassia said afterwards that his words had been misinterpreted by mass media, Astana insists that such explanations are insufficient and unsatisfactory in the given situation.
"The public reaction in Kazakhstan to Shtygashev's statement is very negative and we have to point out to the Agreement on the Delimitation of the Kazakh-Russian Border that was signed on January 18, 2005 and came into force on January 12, 2006," the Kazakh Foreign Ministry underscored.
The Kazakh Foreign Ministry invited the Extraordinary and Plenipotentiary Ambassador of the Russian Federation to Kazakhstan Mikhail Bocharnikov for explanations.
"We hope that the leadership of the Russian Federation will provide their comments on Shtygashev's statement," Aitmakhanov said.
In February 2013, Vladimir Zhirinovsky, a member of the Russian parliament and the leader of the Liberal Democratic Party of Russia, proposed that a Central Asian federal region of Russia with its administrative center in Verny (the former name of Almaty) should be organized. He suggested that the new federal region should be comprised of Uzbekistan, Kyrgyzstan, Tajikistan, Turkmenistan and Kazakhstan.
The same month, the Russian opposition leader and writer Eduard Limonov said that the northern regions of Kazakhstan should be annexed by Russia.
April 11 2014, 16:59