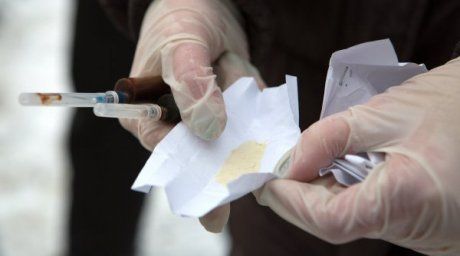 Italian Kyrgyz drug mule has been caught in Karaganda hallucinating from the heroin leaking in his stomach, tengrinews reports citing Novy Vestnik.
The man named Marccelli was on his way to Russia on a Bishkek-Yekaterinburg train when the whole drug trafficking turned into Luc Besson's Lucy and the Kyrgyz national started hallucinating. Marccelli is an Italian who has a Kyrgyz citizenship.
The police ironically saved his life. "You can say he was lucky," transport prosecutor of Karaganda Abylaibek Ordayev said.
The man was brought to the regional hospital where doctors found the bag of heroin that was leaking into his intestines.
The drug smuggler is in the toxicology department of the hospital under police watch. The police has not questioned the man yet because he is still hallucinating.
Doctors said that the man had some sort of an "armored stomach", which means that a lot of scare tissue had formed due to frequent cuts.
A criminal case was opened against the Kyrgyz national for drug trafficking that might result in 20 years of imprisonment.


April 9 2014, 16:41