By Murat Sultangaliev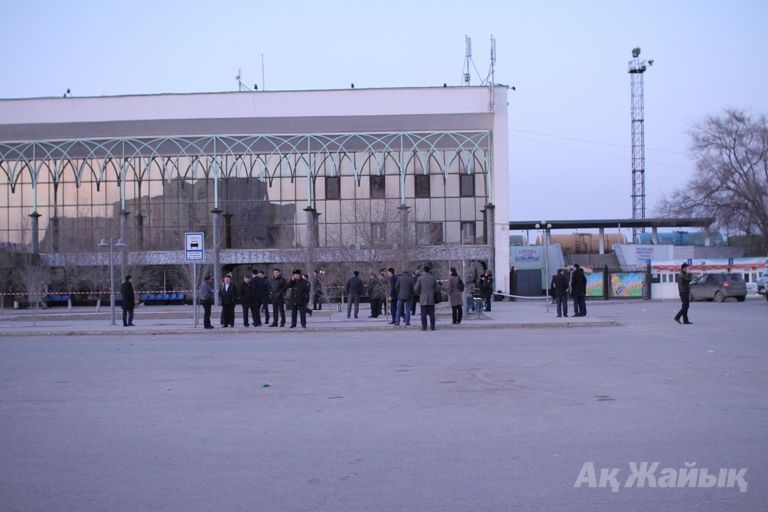 Yesterday, after 19:00 hrs, the law enforcement bodies of Atyrau started to search the explosive device in the railway station building.
- Soon after Atyrau-Astana train departed at 19:05, police officers came and told us they received a phone call at 19:00hrs from someone who said an explosive device was placed at the rail way station and everybody should vacate the building, - said the rail way station chief Aigul Kul'shikova.
At 21:00 hrs. the building was still sealed off and bomb technicians were working inside. Meanwhile, Gulnazira Mukhtarova, the head of press service of Internal Affairs Department reported that "drills are taking place at the railway station".
Today, April 9, Mukhtarova contrary to the yesterday's statement about a "drill" at the rail way station, informed the following:
- Yesterday at 18:51 hrs the police switchboard (102) received an anonymous phone call about an explosive device placed in Atyrau railway station building. All workforce of the Department of Internal Affairs and special services were warned of a bomb threat. Railway personnel and civilians – over 250people in total- were evacuated from the building. During operational search actions it was established that the call was made from payphone installed at the female corrective colony, located in Almagul residential district. Soon the police identified the suspect. It was 20-y.o. woman from Aktobe, who has been recently convicted as per Article 242 of RoK Criminal Code ("Knowingly false report about the act of terrorism") and sentenced for 3 years of imprisonment. The woman confessed that she committed a crime on hooligan motives. The police is looking into initiating a criminal case on this matter.
Photos by Kanat Eleuov
April 9 2014, 13:21