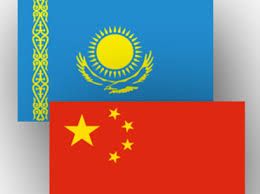 Kazakhstan and China are considering the possibility to establish a number of joint ventures to manufacture oil and gas equipment as well as in the agricultural sector, interfax-kz reports.
Relevant agreements were reached during a visit to China by a delegation headed by Deputy Prime Minister-Minister of Industry and New Technologies Aset Isekeshev within the framework of preparations for a state visit by Kazakh President Nursultan Nazarbayev to Beijing, the press office of the ministry of industry said in a statement on Friday.
During the visit, meetings were held with companies such as AVIS, Sino Agri, CITIC Group, CNPC and others, at which the issues of implementation of investment projects and establishment of joint ventures in areas such as production of fertilizers, coal processing, oil and gas equipment manufacture, agribusiness and interaction with financial institutions were discussed, according to the statement.
With participation of Kazakhstan's Ambassador to China Nurlan Ermekbayev meetings were also held with Chinese officials, during which the issues of strengthening trade and economic cooperation were discussed. Special attention was paid to the issues of Kazakhstan's exports and of achieving the objective of $ 40 billion trade turnover by 2016 set by the leaders of two states, according to the statement.
In particular, the issues of creating more favorable conditions for Kazakh exports, including phosphate fertilizers, lead-acid batteries, ferro-chrome, metals, coal, agricultural and other products were discussed, according to the statement. The parties agreed to develop a mechanism to deal with issues of Kazakhstan's exporters. In addition, they noted the need to deepen cooperation in the field of new technologies and tourism.
Kazakhstan's delegation also met with representatives from 20 major companies in Liaoning province, active in areas such as mechanical engineering, chemical industry, metallurgy, energy, construction and agriculture. The parties have agreed to set up an industrial park in Almaty region, according to the statement.
April 7 2014, 11:25