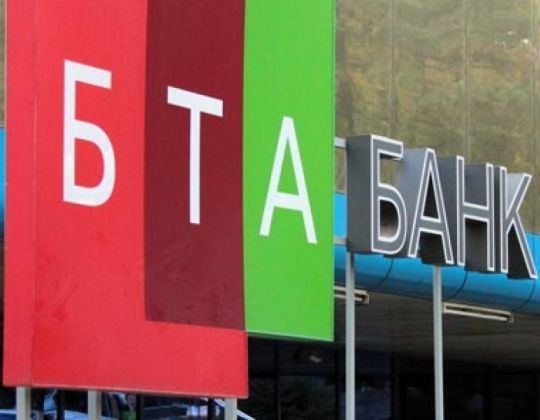 Tatyana Paraskevich, suspected of embezzling $5 billion from BTA Bank, has been detained in the Czech Republic, the Interior Ministry's Investigative Department reports.
The woman was part of a group headed by Mukhtar Ablyazov, the former director general, board chairman and owner of the bank. The Interior Ministry reported that Paraskevich was in charge of developing monetary transfer schemes and financing the group.
Paraskevich's apartment in Moscow and her previous place of residence in the Altai Territory have been searched. During the searches, investigators confiscated a huge number of fake seals of commercial organizations and tax authorities, according to the ministry's press release.
This is not the first time Russian law enforcement authorities have discovered that funds were embezzled from the bank. On October 19, the Moscow Dorogomilovsky District Court sentenced four Eurasia Logistics high-ranking officials to prison terms of eight-nine years and imposed major fines for stealing $730 million from the bank.
BTA Bank (presently known as AMT Bank) is a multipurpose financial institution with nine branches and 26 offices. According to the RIA Analytics Economic Research Center, AMT ranked seventy-first in terms of assets among Russia's top banks as of April 1, 2011. According to the bank's website, Mukhtar Ablyazov directly owns a 19.7 percent stake in the bank.
Ablyazov has been living in the UK since 2009. The police opened a criminal case against him that year on suspicion of fraud and withdrawing funds through shell companies.
On February 16 this year Ablyazov was sentenced to 22 months in prison for breaching court orders and is now hiding from justice. The bank hopes to secure and enforce court decisions to return the $5 billion it is owed.
October 30 2012, 17:41