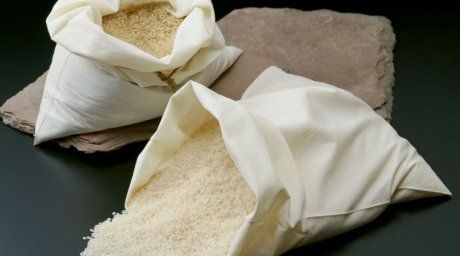 Kazakhstan lawmaker Kozhakhmet Baimakhanov believes Kazakhstan can meet demand for rice and flour without importing the goods, tengrinews reports.
"Rice is among goods with import ratio above 50%. Kyzylorda Oblast produces rice in abundance. It is enough to feed the population of two Kazakhstans," Baimakhanov said at the Senate meeting.
But despite local rice production, Kazakhstan imports 86% of rice sold at its market. "In stores we have Turkish, Russian, Chinese rice while Kyzylorda Oblast (in southern Kazakhstan) produces 360 thousand tons of white rice a year. It is enough not just for 17 million people (living in Kazakhstan), but for 47 million people," the lawmaker said.
The lawmaker was also outraged with the import share in other food products such as eggs (99%), flour (92%), macaroni (78%), sausages (92%), pasteurized milk (72%) and cultured milk (96%).
"We have salt of excelent quality at the Aral Sea but we import 96% of salt we consume. It is such a shame! We have created the Customs Union and we are soon entering the WTO. We will stop producing food completely after that, " Baimakhanov said.
The Senator also excursed into the effect of the Customs Union (of Russia, Belarus and Kazakhstan) on the prices at the Kazakhstan food market. "What was the benefit of entering the Customs Union? The price for (imported) tomatoes doubled, beat price grew 15%, meat grew 83% and the price for horse meat went 64% up. We have our own horsemeat. But we happen to purchase old Belarusian horsemeat instead," Baimakhanov added.

For more information see:http://en.tengrinews.kz/markets/Stop-importing-food-support-local-producers-Kazakh-Senator-252688/
Use of the Tengrinews English materials must be accompanied by a hyperlink to en.Tengrinews.kz
April 7 2014, 09:42