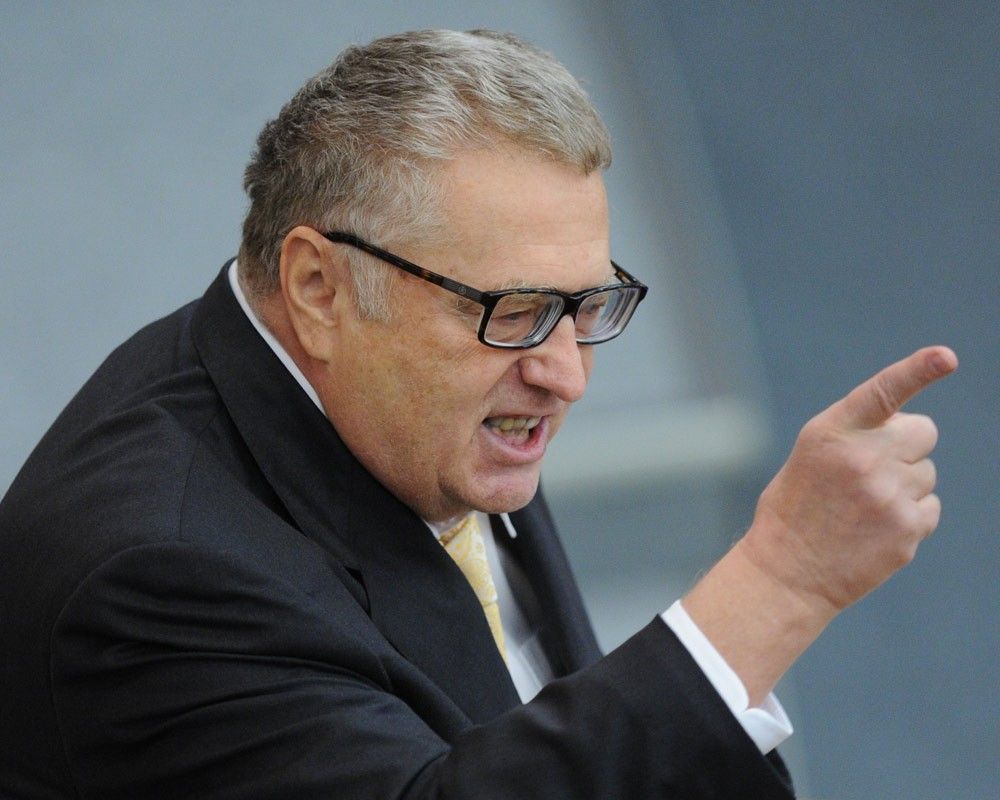 Vladimir ZhirinovskyThe Azerbaijani leader of the party "Modern Musavat" Hafiz Hajiyev has threatened to cut off the ear of the leader of LDPR Vladimir Zhirinovsky, azh.kz reports. The reason for the threat became the reasoning of Zhirinovsky about the word 'Azerbaijan' that Hajiyev considered offensive.
"For such insults I will personally cut off his ear. And those who can not adequately respond to Zhirinovsky, are becoming themselves like him," -said Azeri politician. He didn't tell anything more about his intentions.
In 2013 Hafiz Hajiyev announced a reward for the person who will cut off of the ears of the Azerbaijani writer Akram Aylisli (subjected to criticism in his homeland for his novel "The Stone dreams", about the relations between Azerbaijanis and Armenians).
Hajiyev was dissatisfied by the recent Zhirinovsky's speech in Duma. LDPR leader decided to explain the meaning of the word "Azerbaijan". 'What does the word 'Azerbaijan' mean? Let me translate it into Russian. 'Azer' is-Khazer Denise, i.e. the Caspian Sea, 'badga' means the edge. They are the people living on the shores of the Caspian Sea, in Russian it means the Caspians. Is this a nationality? These are people living there," - he said.
The Russian Azerbaijani Congress (RAC) also reacted to Zhirinovsky's words. The Congress sent a letter to state Duma, where they demanded that the speech of the leader of LDPR should be reviewed by the Parliamentary Commission on ethics.
The Congress also prepared a letter to the Prosecutor General. "Our goal is that the voice of the Azerbaijani people, victims of unjust attacks and slander, was heard, and the offender - Vladimir Zhirinovsky - was prosecuted under the law", - said Ilgar Hajiyev, the Executive Director of RAC.
April 4 2014, 16:09