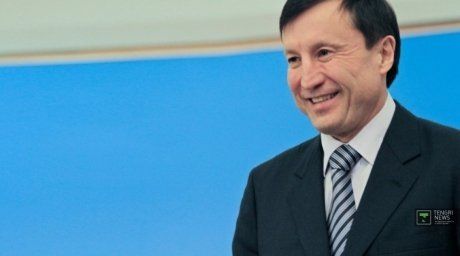 Adilbek DzhaksybekovAdilbek Dzhaksybekov has been appointed Kazakhstan's Secretary of State, tengrinews reports citing the official presidential website.
He replaced Karim Massimov as the Secretary of State. Massimov was combining this position with the position of the Head of the Presidential Administration until his yesterday's appointment Prime-Minster of Kazakhstan.
Before the new appointment Adilbek Dzhaksybekov was heading the country's Defence Ministry. He was replaced by the ex-Prime-Minister Serik Akhmetov in the position.
The wave of reshuffling in the government was triggered by yesterday's resignation of Kazakhstan Prime-Minister Serik Akhmetov and termination of powers of the Cabinet. Akhmetov was replace by new Prime-Minister Karim Massimov the same day.

For more information see:http://en.tengrinews.kz/politics_sub/Adilbek-Dzhaksybekov-appointed-State-Secretary-of-Kazakhstan-252682/?
Use of the Tengrinews English materials must be accompanied by a hyperlink to en.Tengrinews.kz
April 4 2014, 10:48