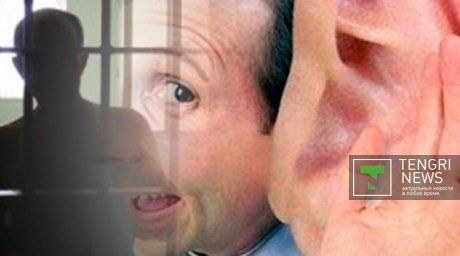 Kazakhstan introduces prison terms of up to 12 years for spreading rumorsIn line with new amendments into the country's legislation, those spreading rumors to trigger mass panic in Kazakhstan may face up to 12 years in prison, a tengrinews.kz journalist reports, citing Johan Merkel, First Vice General Prosecutor.
"The amendments [suggested after rumors provoked mass deposit runs in some of the country's banks] will be applicable not only to those spreading rumors related to the country's banking system, but also in other cases like that in Russia facing a wave of rumors of reportedly inadequate security measures taken prior to the Olympic Games in Sochi. The same amendments will be applied in cases like that in Taraz in the South of Kazakhstan where rumors of a dam breaking open made a lot of residents flee from their homes late at night", Mr. Merkel said when talking to journalists following a sitting in the country's Majilis (lower chamber) focused on amendments into the Criminal Code.
"Spreading rumors with a view to disturb the order in the society is a grave crime", he said, elaborating that this type of crimes will be punishable with prison terms of up to 12 years.
In the sitting Mr. Merkel once again emphasized that the rumors of alleged bankruptcy of some Kazakhstan-based banks in the wake of the 20% currency devaluation undermined the country's banking system. "Uncontrollable crowds were withdrawing their deposits that are of importance to the banks' stability. Therefore, there will be a special provision to handle rumors. I believe the provision will make sure no such rumors are spread. The punishment is quite tough", he said.
Following the currency devaluation, the country's media reported that there had been a wave of sms spreading information on allegedly approaching bankruptcy of Allaince, Kaspi and Center Credit. The sms provoked a deposit run in some banks' outlets.

For more information see:http://en.tengrinews.kz/laws_initiatives/Kazakhstan-introduces-prison-terms-of-up-to-12-years-for-spreading-rumors-252608/?
Use of the Tengrinews English materials must be accompanied by a hyperlink to en.Tengrinews.kz
April 2 2014, 09:50