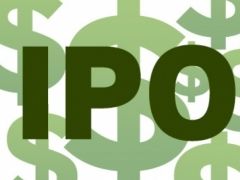 The cost of one KazTransOil share, offered in People's IPO, has been set, reported Kuandyk Bishimbaev, the Deputy Chairman of Samruk Kazyna National Welfare Fund, reports today.kz.
The Board of Directors of KazMunayGas approved the volumes of offer and the price of one share. The cost of one share has been set at 725 tenge, wrote Bishimbaev in his Facebook.
To recall, earlier Kairgeldy Kabyldin, the Company's Director General, advised that for people's IPO the company is planning to offer 40 million of its common shares.
KazTransOil is the first company to offer its shares within the People's IPO Program.
The offered 40 million common shares make up 10% of all the common stock", the company's statement reads, citing Kairgeldy Kabyldin, the Company's Director General.
Speaking at the Nur Otan party congress on February 11, 2011 President Nazarbayev instructed the Government to launch Initial Public Offerings (IPO) for common people. The program is known as People's IPO. According to Nazarbayev, the IPO for the general public will enable citizens to purchase shares of the largest Kazakh companies, giving them a new tool for investments and savings.
WKT
October 29 2012, 18:25