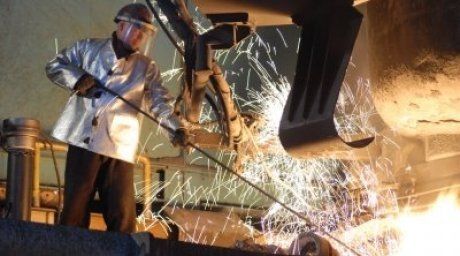 The labor union of metallurgists «ZHAKTAU» prepared the claim in court in connection with the refusal of the board of the «Arcelor Mittal Timertau» to pay the thirteenth salary following the results of 2013, reported the trade-union committee on industriall-union.org website.
Trade-union leaders stated that negotiation process gave a zero result.
The board of the company insists on lack of opportunity from the financial side to pay a 13th salary.
The management of the company declares that employees didn't earn this money. The labor union of metallurgists «ZHAKTAU» offered three solutions of a problem, but the board of the company didn't accept any of them.
The «Arcelor Mittal Timertau» a joint-stock company is a part of the multinational company «Arcelor Mittal» and the largest enterprise of mining metallurgical sector in Kazakhstan. It consists of the iron and steel works in Temirtau,
8 coal mines in the Karaganda region, 4 mines on production of iron ore in Karaganda, Akmolin and Kostanay areas.
April 1 2014, 10:27