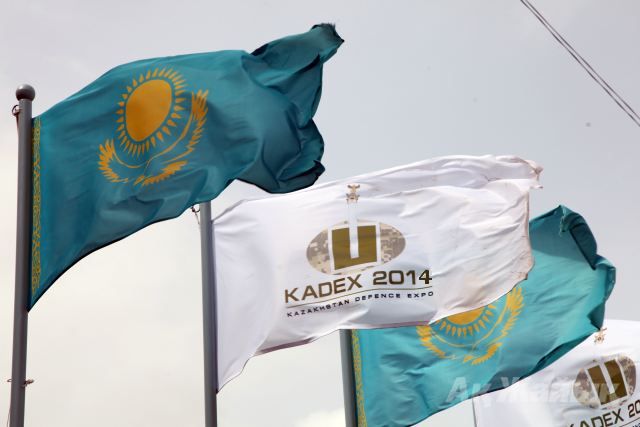 More than two hundred international companies from 23 countries are expected to participate in the prestigious Kazakh arms exhibition, the Kazakh Minister of Defense informs.
The 3rd KADEX-2014 International exhibition of armament and equipment is due to take place in the capital of Kazakhstan on May 22-25.

The exhibition seeks to demonstrate the latest achievements in the field of arms industry and expand the range of foreign partners.

The KADEX-2014 exhibition features Intensive conference program and offers unique opportunities for demonstration of innovative solutions of foreign and domestic manufacturers.

The exhibition will bring together such well-known companies as Fabbrica d Armi Pietro Beretta S.p.A, EADS, Israel Aerospace Industries, Otokar, Ceska Zbrojovka, Rohde & Schwarz, Poly technologies Inc. Two large pavilions were allotted for exhibitors from Russia and Turkey.
March 31 2014, 15:22