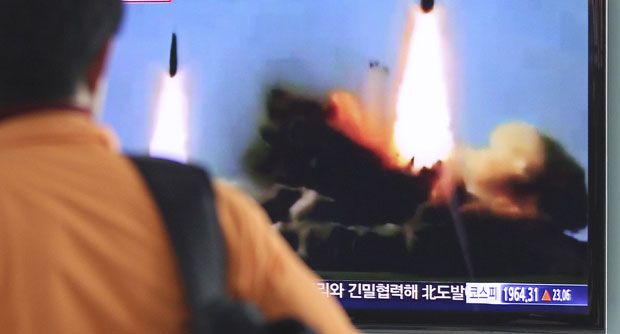 North Korea said Sunday it "would not rule out" a new nuclear test as it defended its recent mid-range missile launch that triggered international condemnation, cnn reports.
"(We) would not rule out a new form of a nuclear test aimed at strengthening our nuclear deterrence," Pyongyang's foreign ministry said in a statement carried by the state-run KCNA news agency. "The U.S. had better ponder over this and stop acting rashly."
Last week, North Korea launched two ballistic missiles into the sea off its east coast Wednesday, violating United Nations resolutions that prohibits Pyongyang from conducting such tests.
The U.N. Security Council condemned the move and is considering an "appropriate response," the council's president U.N. Ambassador Sylvie Lucas said.
March 31 2014, 09:41