By Zeinep Kabdeshkyzy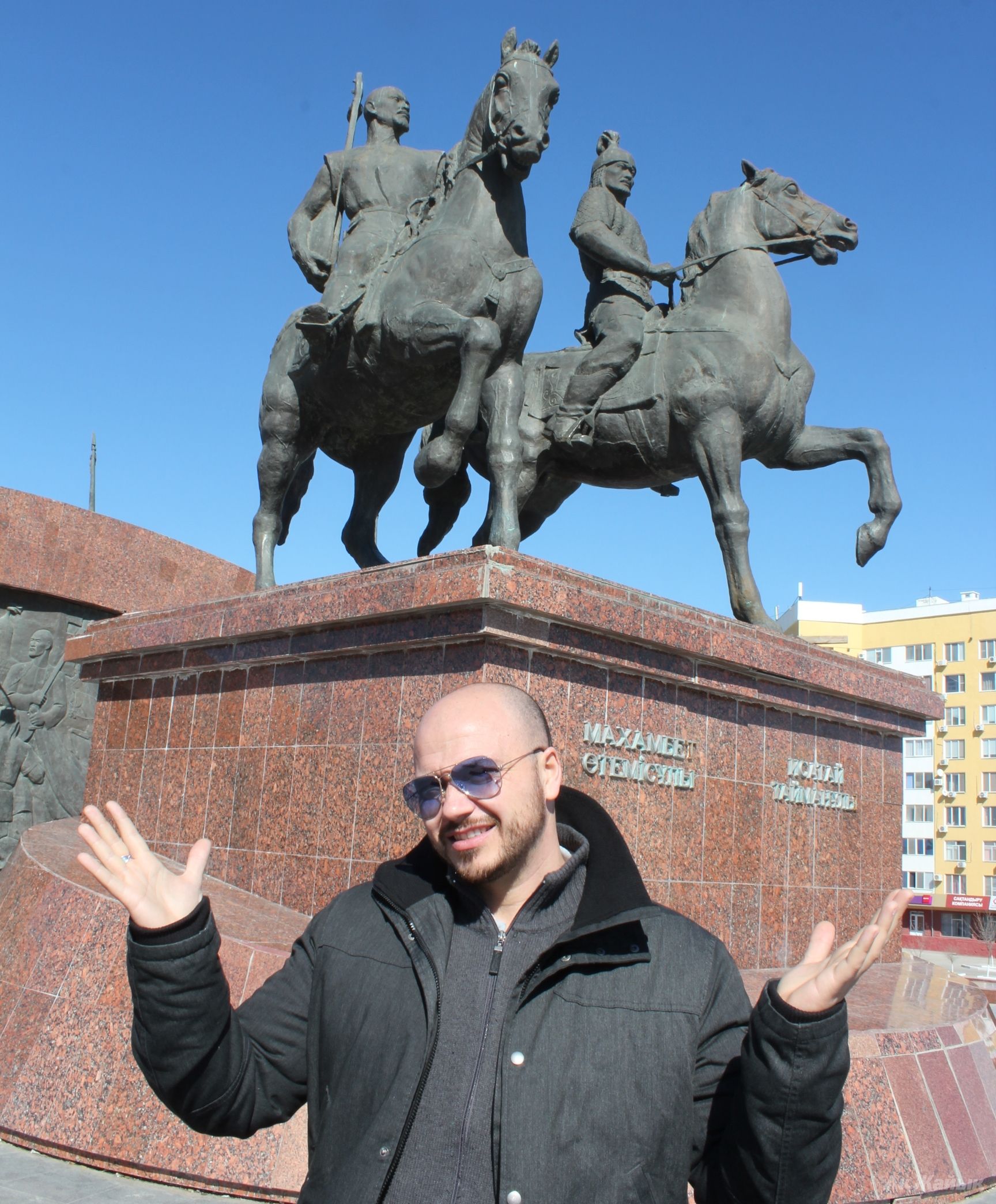 Guerino Papa in AtyrauGuerino Papa, an internationally renowned singer from Italy arrived to Atyrau to give two concerts that will be held on April 4 and 5 in Makhambet Drama Theatre.
I don't remember if ever Italian tenors gave concerts in Atyrau. Great Pavarotti never sang on the Central Asian stages. If so, then Guerino Papa's concert should be a remarkable event in the cultural life of our city.
Guerino is an unusual singer. Trained by the graduate of BelCanto school of singing, he yet sings pop. In actual fact, he sings in the style called pop opera. His repertoire is made of classic Italian songs and Italian pop opera. He says that he likes to sing opera songs, but sings it in а less dramamtic manner. He is a tenor, but of a softer version. Guerino is young, but he managed to win the hearts of his audience worldwide and was called an "Italian miracle" at Yurmala Song Festival in 2007, where he won the prize "Star of the show" with the song "Luna".
Guerino sang on many prestigious stages of Europe, winning many international festivals and duetting with world-renowned artists including Haroun Colcak (Turkey) , The Barokka (Malta) , Eliza Rowa (Uzbekistan) , Margaret Hristova (Macedonia), Ruta Sciogolevaite, Vaida Genite (Lithuania) and others.
He says that he once stopped singing for 5 years, when he went to work at steel factory in his home town of Taranto in Puglia, and tried to become an ordinary citizen, going to work full time and following the family tradition. But while he worked on shifts, the music was always in his head and it was such an internal suffering that he decided to quit his job at the factory and dedicate his life to music.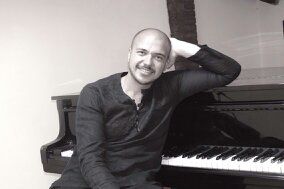 When I met with him for an interview and listened to his singing during the rehearsals, his appearance, his stand and, of course, his beautiful voice reminded me of Muslim Magomayev, the Soviet baritone operatic and pop singer of the 1960s.
- Guerino, why have you arrived so early before your concert in Atyrau? It is still two weeks before the concert.
- I am working with Atyrau musicians, because we will be performing together. I think it is important for the musicians of different countries to work closely, to play together. I am very much enjoying this and I am rehearsing with Muslim Aubekerov and Marat Kabzhanov here in Atyrau.
- Guerino, when did you start singing and what is your musical education?
- I started to sing at the age of 15 when I played in piano bars and city square in my home town. I learnt playing piano myself, without going to music school. Probably, I was born with music inside me, because playing piano was a natural thing to me. Later I took private lessons from my vocal teacher, the graduate of famous Bel Canto school of singing. So, my training was classical opera singing, but now I sing like a, so called, pop opera singer. It is a type of singing that is neither opera, nor pop, but something in-between. I like this style because you can sing to your audience, especially, the young audience, the timeliess, evergreen masterpieces, but in less dramatic and lighter manner. I want to demonstrate to my audience that high forms of art do not belong to narrow circle of connoisseurs, but to a wide audience. I can see that young people are becoming more perceptive to classical vocals when they are turned into pop.
Guerino feels that one's musical palette must be varied in order to attract a mass audience.
In rock, he was influenced by Queen, Aerosmith and Scorpions. Among opera singers he draw inspiration from Andrea Bocelli, Alessando Safina and Josh Groban, says Guerino.
- Do you have a favorite musician or singer?
For me Freddy Mercury is one of the best singers of all times. He has an awesome, wild voice that gives me goose bumps. I think his music, his heritage is eternal.
- What are your latest achievements?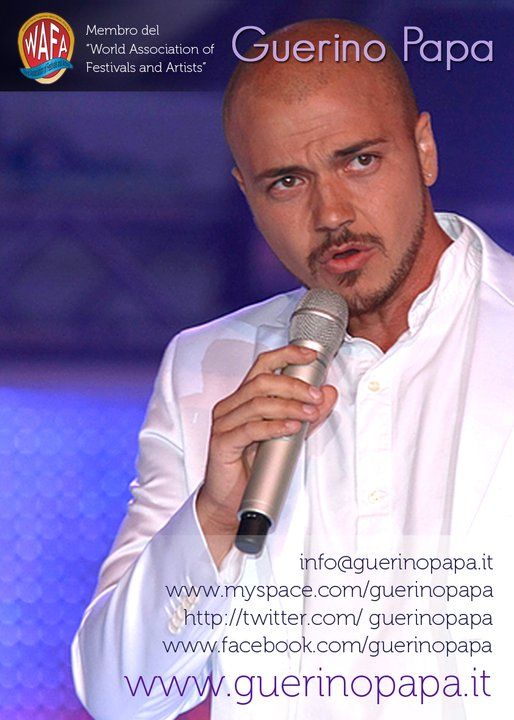 - I recently have been awarded with the prestigeous prize at Polignano Art Fashion 2013 in the town of Polignano a Mare. This award is named after Domenico Modugno, for bringing fame and success to the Italian music in the world. Domenico Modugno is the authour of evergreen "Volare" song.
Guerino says that he is still experimenting with his voice and moving forward. He likes to sing to new audiences in new countries.
- "That is why I arrived to Atyrau, Kazakhstan, the country where I've never been. I like meeting new audiences and for the singer it is important to see the eyes of his audience. Only the eyes of your audience will tell you how good you are,"- says Guerino.
Guerino Papa will sing not only in Atyrau, but also in Almaty on the 3rd of May where he will sing as a special guest at famous Pupo's concert at the Republic Palace.
Toni Turi, a man with great passion for music and an emerging artist, well known to Atyrau citizens with his music clip "Amo Te", will also sing at the concets in Atyrau and Almaty. Toni is now running Taras Events Ltd. Agency, as executive producer and events organizer. He is organizing a number of world-class concerts, including the two above-mentioned events.
(sponsored feature)
Guerino Papa's concert will start at 7:00pm on April 4 and 5. Tickets are available in Makhambet Drama Theatre booking office.
https://www.youtube.com/watch?v=rQMrOWRK9gc&feature=youtu.be
March 26 2014, 16:42