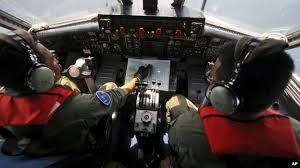 The search for the missing Malaysia Airlines plane has been widened, now covering a massive area that takes in sea and land, euronews.com reports.
Officials admit they face a difficult task because of the thousands of kilometres that need to be searched, with different theories on the aircraft's possible flight path.
Searches continued around the Gulf of Thailand, but Malaysia is also focusing on the Straits of Malacca, where the plane was possibly picked up on a military radar.
Hishammuddin Hussein, the Malaysian Transport Minister, told reporters: "It's probably one of the largest search and rescue operations, but what is sobering for me is the large and massive area that we need to cover."
As the search and rescue efforts went into their fourth day, more families of the 239 passengers and crew arrived in Malaysia to await news of their loved ones.
March 12 2014, 09:39