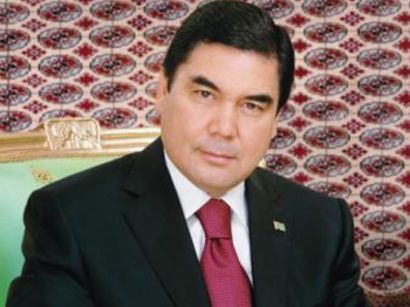 President of Turkmenistan Gurbanguly Berdimuhammadov signed a decree 'On pardoning convicted persons in honour of the 21st anniversary of the independence of Turkmenistan', an official source said.
Independence Day is marked in Turkmenistan on Oct.27.
According to the decree, over 2000 pardoned individuals, including 11 foreign nationals will be released from subsequently serving of main and additional penalties in the form of duties and to live in a particular place.
The document says that the decree is signed based on 'the principles of mercy, philanthropy, justice and humanism in order to further strengthen unity and solidarity of the Turkmen society and every family'.
October 26 2012, 23:17