By Saule Tasboulatova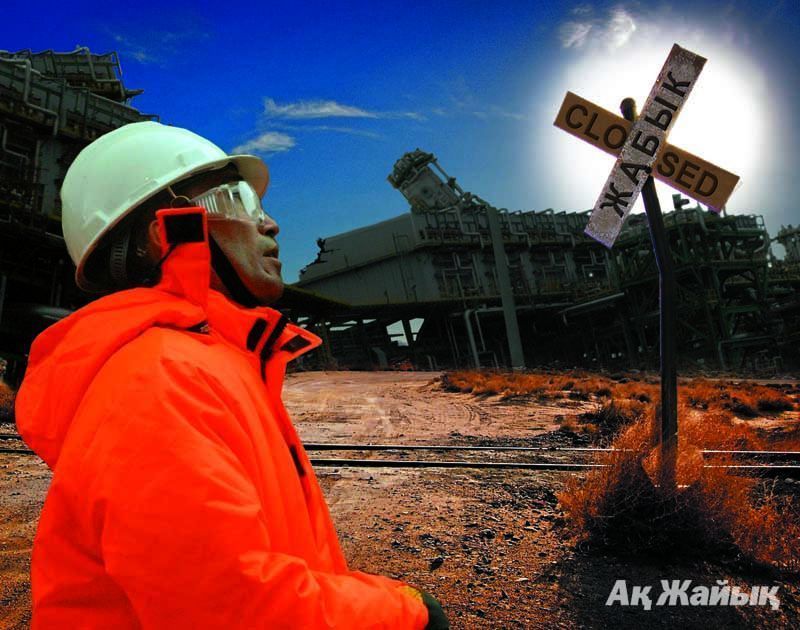 We reported earlier that during diagnostics operation of Kashagan oil pipeline, including the use of intellectual pig, a pipeline rupture occurred. (see "Kashagan pipe 'in hole'"). At that time NCOC in their press release reported that only "a small amount of diesel fuel" leaked out. But now it turns out that we are talking about the whole ton.
Pipeline diagnostics with the use intellectual pig was carried out by NCOC on 11 January of this year. Total length of filed pipeline is 94 km. Only a section of pipeline was filled with 1200 liters of diesel fuel. Intellectual pig was placed inside this pipeline section and launched under the gas pressure along the whole length starting from D island.
At a distance of 3 km from Bolashak plant (at Karabatan) the crack occurred on a weld joint and all 1 200 liters of diesel fuel leaked out.
– As a result, the total amount of polluted soil made 1 500 tons, it was disposed by NCOC during the period from January 14 to January 18,- says Erbol Kuanov, the head of regional ecology department. We are currently waiting for the official response from the company - what was the reason for crack formation. The foreign company was supposed to do the analysis.
Earlier NCOC press service reported about this incident in their press release: "During pipeline examination by diagnostic pig on 11 January 2014, a small amount of diesel fuel has been found on onshore section of the oil pipeline, near Bolashak plant. Soil was excavated and a relevant pipeline section was isolated. It was confirmed that fuel near the weld soaked into the ground."
The perceptions about the volume of leak of the state ecologists and the operating company differ strongly.
- When you talk about a small amount - then it is 50-60 liters, - say the ecology department experts. - And here, just count yourself, there were six 200-liter barrels of fuel spilled.
– "An indirect method - it is when the damage is compensated in terms of money. In this case we are talking about soil contamination, which the company disposed using their own forces. Now they need to restore the soil and have to prove, using laboratory methods, that the damage to environment has been eliminated and nature restored back to its original condition," - says Kuanov.
NCOC press service reported that re-start date depends on scope of necessary repair work which can be estimated only after laboratory results conducted by TWI will be received about the cause of crack in the pipeline, as well as data obtained after intelligent pigging operations.
So, the production has hardly began, but we are already talking about several serious technical incidents.
March 3 2014, 14:00