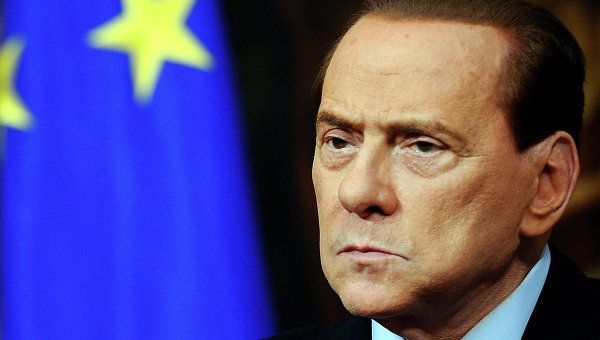 © AFP/ Filippo MonteforteItaly's former premier Silvio Berlusconi has been jailed for four years for tax fraud.
Berlusconi and others were accused of masterminding a scheme to illegally inflate the price paid for television rights of thousands of U.S. movies via offshore companies under his control.
He was then accused of siphoning off part of the money - worth over £250 million - to create illegal slush funds.
However, the 76-year-old billionaire businessman, who was among 11 defendants on trial, is expected to remain free until the appeals process is exhausted. In Italy, cases must pass two levels of appeal before the verdicts are final.
The conviction was the media mogul's first in a career seemingly dogged by criminal probes and trials that have all ended in acquittal or were thrown out after time ran out to prosecute.
Just last week, he appeared in the same courthouse for another trial in which he is accused of paying for sex with an under-age teenager and then trying to cover it up.
But today, the media mogul wasn't in the courtroom for the verdict, which comes two days after he announced he will not run in Italy's upcoming elections.
Prosecutors allege the defendants were behind a scheme to purchase the rights to broadcast U.S. movies on Berlusconi's private television networks through a series of offshore companies and had falsely declared the payments to avoid taxes.

dailymail.co.uk
October 26 2012, 21:45