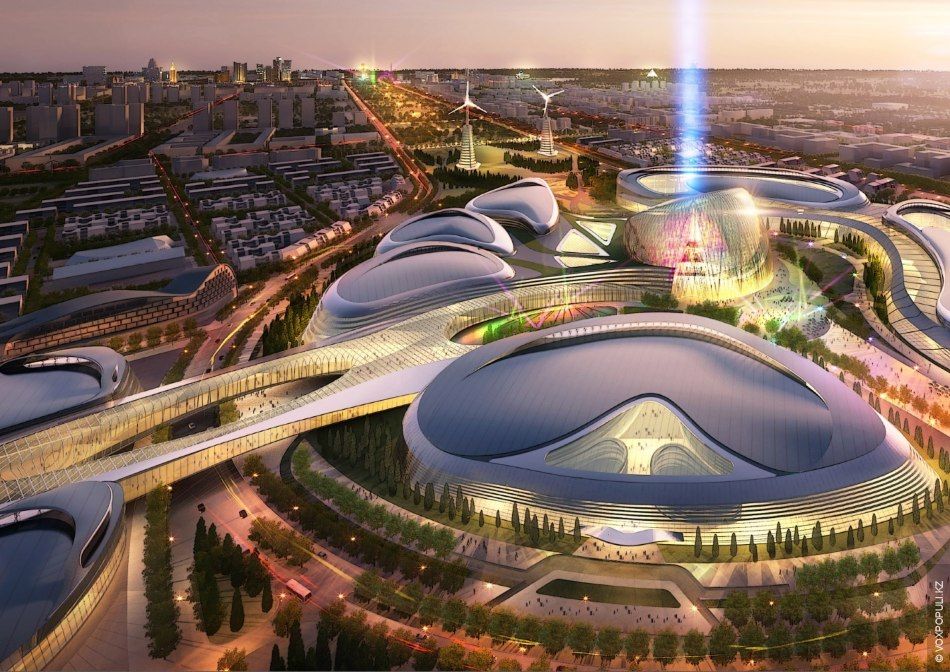 The winner of 'Best Exhibition Project' "Adrian Smith+Gordon Gill Architecture" LLP held a presentation of the architectural project "Astana EXPO-2017" concept, where the President Nazarbayev remarked that the exhibition center will definitely increase the visibility of Astana in the world, azh.kz reports citing Akorda's press service.
The President once again brought to notice that the constructions should be used for the sake of people after the end of the "EXPO-2017".

"The project construction of 500 meter completely covered street from the Nazarbayev University is now under consideration. When it is constructed people will quietly walk along the street every day despite it's summer or winter. First two floors will be occupied with malls and the rest 3 floors for hotels, apartments and office areas. I've already spoken about the covered city, and now this idea is coming true. Besides, there will be a huge open stage constructed whence over three thousand people will be able to watch various actions also we plan to build a new Congress Hall for three thousand people. All these constructions will remain for people after the exhibition hosting," Nursultan Nazarbayev said.

By the way the architect of "Astana Expo-2017" complex is Adrian Smith, the man who designed and built 5 of 12 most high-rise buildings in the world, including "Burj Khalifa" in the United Arab Emirates and "King Towers" in Saudi Arabia.

At the end of the presentation the President noted that the engineering company which will control terms and quality of constructions has already been chosen and will be announced.
February 28 2014, 16:19