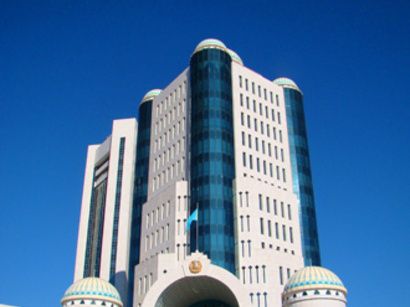 The Ministry of Industry and New Technologies of Kazakhstan has presented in the Majilis of Parliament the Draft Law "Concerning the Introduction of Amendments and Additions to some legislation acts of Kazakhstan in the field of subsoil use", interfax-kz reports.
"In total the Draft Law proposes 189 amendments. The concept is to reduce obligatory contract analysis to 60%; optimization of the model contract provisions; release of subsoil users under solid minerals (except of uranium) production contracts from the obligation to coordinate the production volumes changes within 20% of project indicators, but not more than project maximum", – the Deputy Minister of Industry Nurlan Sauranbayev said during the presentation in Majilis on Thursday.
Besides, the draft law provides for introduction of a new type of granting the subsoil users the right according to competitive tendering principle, and also introduction of simplified procedure for subsoil use right granting according to "First In First Out" rule with the annually growing rate for subsoil use.
"We belive that the "First In First Out" rule will be the most active in the future, when the contract can be signed during a short period of time. Any entity, first applying for the territory, will get the subsoil use right. This procedure is globally applied. This law is its pilot testing", – N. Sauranbayev clarified. "Shall several companies apply for the right during a day, they will undergo the competitive tendering", – he explained.
The draft law also foresees provision of free access to geological information and exception of feasibility study from the list of obligatory project documents.
February 21 2014, 15:09