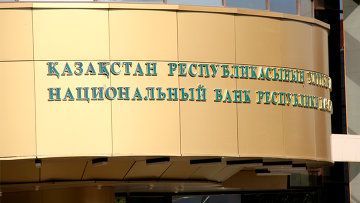 Unauthorized meeting, the participants of which demand the revision of mortgage loans' terms in connection with recent devaluation of national currency tenge, took place on Wednesday in Almaty in front of the National Bank building of Kazakhstan, azh.kz reports citing IA News-KZ.
According to journalists who were present at the scene, there were about 50-60 people participating in the meeting. The National Bank building is cordoned off by police forces.
The bank representative who came out to the protesting people, promised that a special commission will be established to resolve this issue.
On February 11, Kazakhstan's Nationalbank devalued the tenge by 19 percent against the dollar.
February 19 2014, 12:39