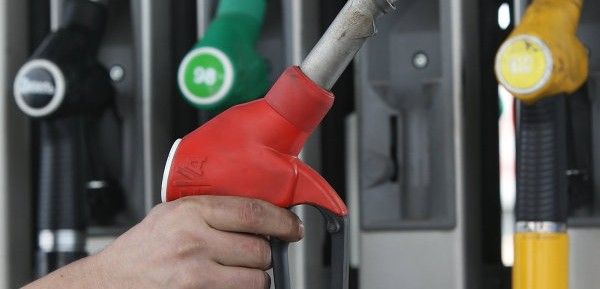 High-octane gasoline AI-95/98 can cost more than 200 tenge per liter (current price is 184,51/$1) believes Kamilla Manakova, analyst of Agency for Research on ROI (ARROI), interfax-kz reports.
According to our forecasts, AI-92 is the most in demand type of gasoline and its price can increase up to 140 tenge per liter, prices of AI-95 and AI-98 will soar above 200 tenge per liter and will stay on that level. It is a forced measure. This is because despite the presence of three refineries Kazakhstan is unable to provide itself with gasoline of domestic production and thus needs to buy significant amounts from Russia', – she told 'Interfax-Kazakhstan' agency.
According to K.Manakova, it is not profitable for Kazakhstan subsoil users to sell oil on domestic market because of the low prices for hydrocarbons compared to world ones. 'Fiscal support measures: reduced tax rate on mineral extraction tax (MET) regulating the supply on domestic market, current and rental tax on crude oil exports are not effective enough. Main sales volume on domestic market is ensured by pressure on domestic subsoil users at the expense of their export opportunities. Loss of export margin makes supply of domestic market by oil even more unprofitable venture now' – she said.
'If no fuel cost adjustment is carried out the difference in yield between domestic supplies of oil and its exports will continue to increase. Deliveries of oil to Kazakh refineries will become less profitable. Moreover, if oil will be exported in existing volumes, given the reduction in resource base in a 10-year period there will be no raw materials left for domestic refineries. All this will lead to the fact that the primary regulators of fuel market will only be rigid administrative measures', – underlined K.Manakova.
Nevertheless, she suggests that Kazakhstan's population will still buy petrol even at such a high price. As reported earlier by the Minister of oil and gas Mr. Uzakbay Karabalin prices for government-regulated petroleum products will not change during the first quarter. 'In the first quarter we will keep prices (for oil products – 'IF-K') on the existing level.
Our factories are working, they produce such a volume of oil products which will be entirely on domestic market, today any export of these products from Kazakhstan is banned, therefore all products will stay with us. Besides, those reserves that we have today allow 30-45 days to maintain and adjust prices and we can stay within those limits that are set for today ,' – he said. According to him, the production of motor gasoline in Kazakhstan this year is projected at 2 million 885 thousand tons, imports – 1 million 69 thousand tons, consumption – 4 million 168 thousand tons.
'Consumption exceeds current production volumes. (…) The same situation as last year remains concerning diesel fuel. With a consumption of 4 million 946 thousand tons the republic will produce 4 million 194 thousand tons therefore 600-650 tons will be imported. Mainly import comes from Russia,' – he added. However, he does not dare to give forecasts on fuel prices for the second quarter.
The state sets price caps on retail sales of petroleum products. However, the cost of wholesale realisation of petroleum products is not provided by the state regulation. At present the following maximum prices per liter are set: Ai-80 – 89 KZT, Ai-92 – 115 KZT, diesel fuel – 102 KZT. The cost of AI-95 gasoline in Kazakhstan currently averages 148 tenge per liter.
February 19 2014, 10:52