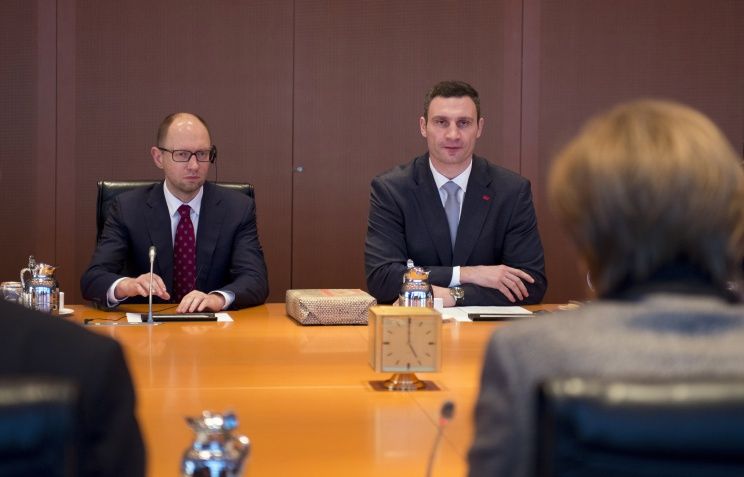 Photo:APFormer boxing champion Vitaly Klitschko and fellow Ukrainian opposition leader Arseniy Yatsenyuk have held talks in Berlin with Chancellor Angela Merkel, euronews.com reports.
The pair are seeking active support and financial aid from Europe, amid three months of anti-government protests.
They started after Ukraine's President Viktor Yanukovych turned his back on a trade deal with the EU in favour of closer ties with Russia.
"We are determined to have an inclusive government in our country, not a corrupted one but a democratic and pro-European government. And this credible government could get the support of our European investment partners in order to stabilise the financial situation," said Yatsenyuk at a news conference after the talks.
"And we need to have a transparent relation with our Russian partners," he added.
Merkel hailed a government amnesty that has come into force for activists in Ukraine, detained during mass unrest. In return, protesters have ended their occupation of Kyiv's City Hall and other municipal buildings in the country.
They have also cleared parts of the capital that were paralysed by the protest movement. Independence Square however remains a stronghold of the opposition.
February 18 2014, 10:11