By Zulfiya Eskalieva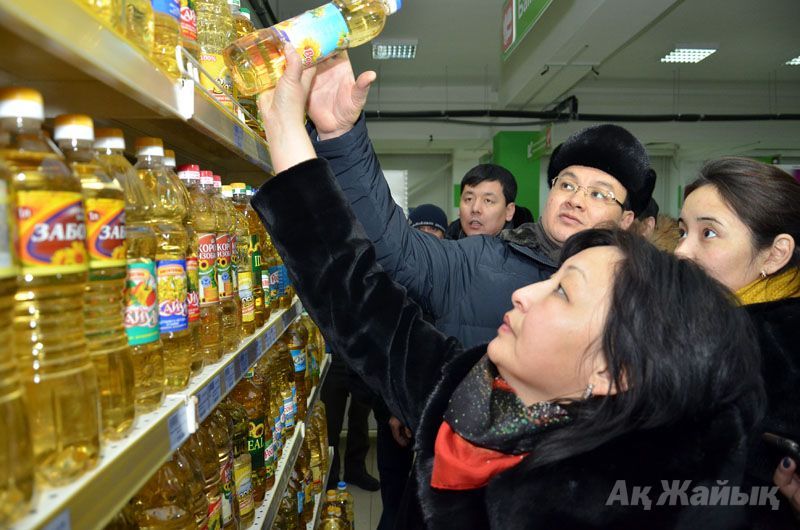 Today Atyrau Mayor Serik Aidarbekov started his working day in an unusual way. He took a bus and went shopping together with the journalists. They visited a few flee markets, supermarkets, currency exchange offices and gas stations.
In Atyrau the executive bodies developed and started to implement a number of actions directed for prevention and control of rising prices. No cases of rising prices have been witnessed, said the director of Dina market Ospan Salimgereev. According to Salimgereev there are no prerequisites for this. Especially for the products made in Kazakhstan. Fluctuations happen, but they are seasonal and they happen on a yearly basis. No unusual rush was observed at the currency exchange offices and gas stations. The group popped into small shops, the prices were at the previous level. It should be noted that the stabilization fund also contributes to the policy of price control that sets the bottom price level.
- We went around and looked. We haven't noticed price rising. For some items the prices have even lowered. Everything is under control, and I think there are no reasons for the rush, for price increasing,"- said Aidarbekov.
As for undertaken measures, price controlling headquarters have been established in Atyrau and Atyrau Oblast, as well as mobile groups that monitor prices on a daily basis two times a day. Besides, a hotline has been opened for everyone who wants to report the cases of jump in prices.
February 14 2014, 00:43