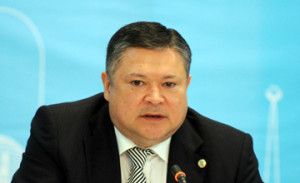 Marat Tazhin, ex State Secretary of Kazakhstan, has been appointed a new Kazakhstan's Ambassador to Russia, according to President's website, azh.kz reports.
Marat Tazhin headed the National Security Committee (2001), was an aide to President Nazarbayev and Secretary of the Security Council (2002-2006), Foreign Minister (2007-2009), State Secretary (January 16, 2013 to January 21, 2014).
The outgoing Ambassador Galym Orazbekov has been appointed Head of the State Agency for Fair Competition.
February 13 2014, 10:50