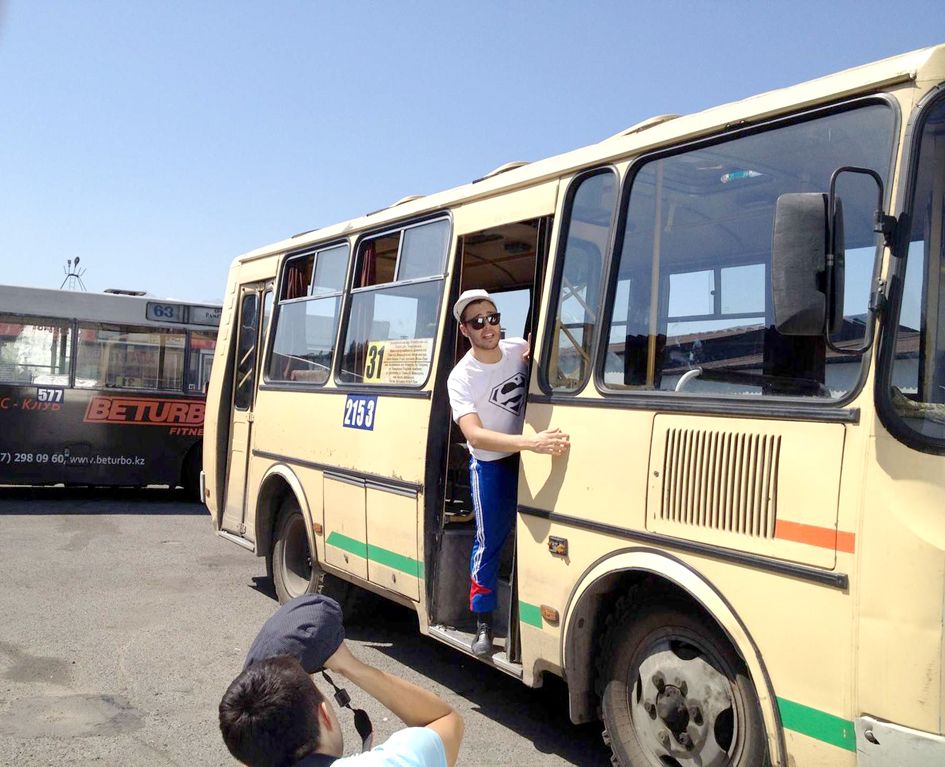 British singer of Italian origin Son Pascal wrote a song to support the Kazakh language, said the musician's producer Zhomart Suleimenov.
The new song is called You Should Speak Kazakhsha ("Kazakhsha" meaning the Kazakh language). The lyrics of the song is a mixture of Kazakh and English. According to Suleimenov, the song is of "patriotic-ideological" nature. It has been recorded together with Almaty rapper Gallardo.
A video clip for the song has already been made. It was shot in Almaty in two days. Singer Luina played the main character in the video, Pascal was as a bus conductor and Suleimenov was the bus driver. Gallardo played a taxi driver. A rare VAZ-2012 made in 1978 was specially found for this video. The official presentation was on August 15.
Suleimenov said that Pascal had been devotedly learning Kazakh during the six months that he had been living in Kazakhstan. He tried to speak it in his every-day life as well. If he didn't know some words in Kazakh, he replaced them with English ones. This is not the first Pascal's song in Kazakh. Earlier he sang Kozymnyn Karasy ("Black-Eyed Girl") and Englishman in Shymkent.

Tengrinews.kz
August 23 2012, 19:57