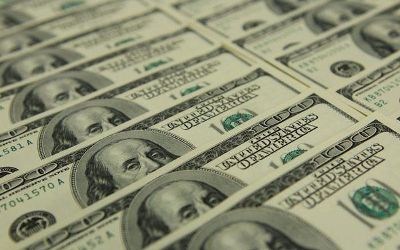 The raise of the equilibrium exchange rate of the national currency to 185 tenge for $1 announced by the National Bank of Kazakhstan on Tuesday (versus the official exchange rate of 155.5 tenge for $1 the day before) caused inevitable agiotage in the country, reported local media, akipress.com reports.
People reportedly bought out up to US$1 billion on February 12.
Certain members of the Parliament of Kazakhstan accused the leadership of the National Bank of leakage of information about planned devaluation and demanded launch of investigation.
Devaluation aimed to preserve the country's gold and foreign currency reserves and growth potential of the national economy, local analysts say.
Kazakhstani exporters were in difficult situation lately, since their products became non-competitive. Weakening of tenge is expected to improve trade conditions for domestic producers of oil, gas, metal, food products. However, export of these goods heavily depends upon the world prices at raw commodity markets and is unlikely to grow.
Import, reaching around 80%, will be affected. Its volume is predicted to drop initially with no other alternatives to compensate the losses. Imports will restore further on, but goods will be more expensive. Business and end consumers will be affected, experts say.
Experts forecast escalation of the situation in the banking sector. Most foreign borrowings are in US dollars or Euros, credits for population are extended in national currency, which may lead to increase in non-repayment of credits.
Cheapening of the national currency for almost 20% poses risks to stability of the banking system, according to the analysts.
February 12 2014, 18:51