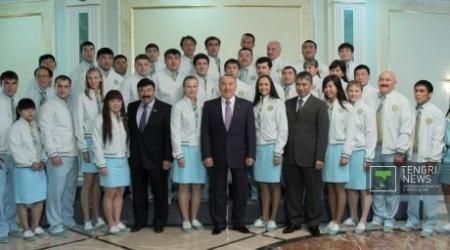 "It is the special Winter Olympic Games; we have never had the Olympic Games so close to Kazakhstan. It is only 1,000 km away. Russia hosts the Olympic Games and it's important for us, because they are our neighbors and partners. I am confident that you prepared for the Games; you showed quite good results and took the 16th place in the general rating of 2013. It's not easy, but we need to try and do our best. The fact that you have gained the licenses and came here is a huge achievement for you," – said the Head of state to the athletes, azh.kz reports citing the press release of the Central Comunications Service under the RoK President.
The President shared his plans concerning the preparation for Winter Universiade Games in Almaty and briefed on the promotion of the bid to host the Olympic Games in 2022. "Perhaps we will host the Games, but now we need to prepare for that," – said Nazarbayev.
The President wished Kazakhstan athletes success and victories and thanked for defending the honor of the country at the Olympic Games. "The whole Kazakhstan will support you, all 17 mln people. Now there are a few special sports channels in Kazakhstan. We are expecting a lot from you, especially after the London Olympic Games, when the whole world turned regard on Kazakhstan. We believe in you," - Nazarbayev noted.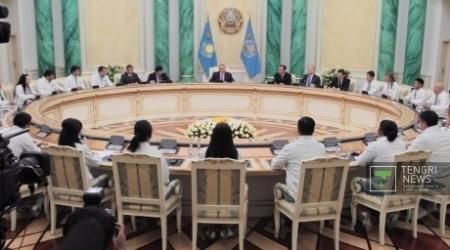 "You have all necessary conditions in Kazakhstan, you also went through training overseas, the State allocates funds, try and go for it … Sometimes surprises happen in the Olympic Games, so may they be ours pleasant surprises," - Nazarbayev added.

In their turn the Kazakhstan athletes thanked the President for a meeting and support, and also promised to do everything possible to return home with victories and medals.
114 sportsmen will represent Kazakhstan at the London Olympics.
February 8 2014, 19:06