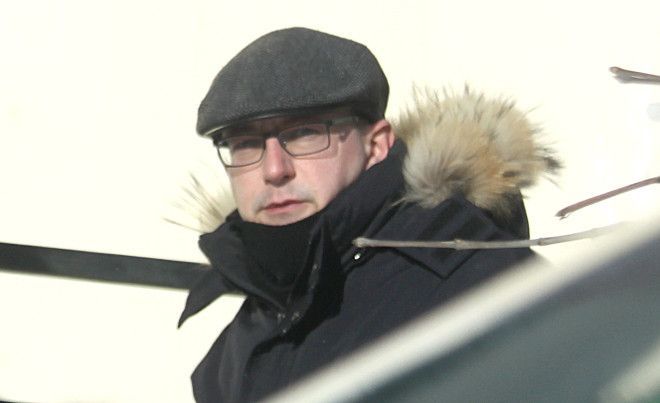 Baruch Peter. Photo: Uralskaya NedelyaOn February 5 the Uralsk court ruled illegal the evidences of guilt of the British citizen Baruch Peter seized by police officers, who was suspected of corruption of minors, azh.kz reports citing the Uralskaya Nedelya newspaper.
To recall, on January 14 in "Chagala" hotel the police officers detained the British citizen Baruch Peter. The suspect had on his electronic media the photos of young girls, including minors - the pupils of secondary schools of Uralsk.
The reason for a search in his hotel room was the statement made by the mother of the 6th grade schoolgirl from of the Uralsk secondary schools. The woman noticed that her daughter corresponds on the Internet with an adult man who invites her into his hotel room.
When police officers went to the hotel, a 38-year-old Baruch Peter wetted his laptop, flash cards and computer hard disks with water and tried to burn them in microwave oven.
A criminal case was initiated against the expat as per Article 273 of RoK Criminal Code ("Production and circulation of materials with pornographic images of minors, or their attraction and involvement for participation in entertainment events of pornographic nature").
On February 5, the Uralsk city court reviewed the complaint filed by Baruch Peter's lawyer who insisted that the criminal case initiated against Barokh Peter was groundless and that police officers seized evidences in illegal manner.
The court ruled that police officers imitated the criminal case on a reasonable basis and did not cancel the decision. But the court excluded the evidences (the photos of girls), having considered that they were obtained in illegal manner. However, police officers have all grounds to believe that Baruch Peter made photos not only for "personal use", but placed them on Internet.
February 6 2014, 10:25