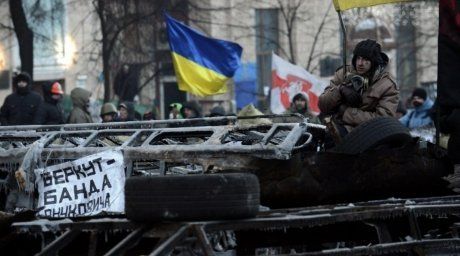 Photo:AFPSocial problems are the true cause of the tensions in Ukraine, Kazakhstan's President beleieves, according to his Press Service, tengrinews reports.
Public unrest in Ukraine started in November 2013 after the Cabinet had announced a pause in its process of integrating into Europe. Kiev saw deadly clashes of radicals with law enforcement officers January 19.
"Whatever experts may be saying on the current tensions in Ukraine, the major cause was a pile of social issues. Back in the USSR times Ukraine was the 2nd powerful economy after Russia. Today Ukraine's economy is 25% lower than Kazakhstan's. That shouldn't have happened to a nation of almost 50 million people (…) [the country's authorities] should have dealt with economic issues first and foremost, rather than with politics (…)", President said when meeting heads of diplomatic missions in Astana, the country's capital city, today.
February 5 2014, 17:15