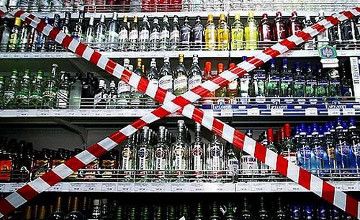 Kazakhstan will continue to limit the time and places of alcohol sale, inform.kz reports.
These rules are contained in the draft Law "On the Amendments and Additions to some legislative acts of Kazakhstan on state regulation of production and turnover of ethyl alcohol and alcohol products" the presentation of which has been held in the Majilis of the Kazakh Parliament.
Vice Finance Minister Ardak Tengebayev presenting the bill, said that in 2013 the law was adopted providing progressive price increase for alcoholic beverages. Beginning from 2014, the minimum retail price for vodka and strong alcoholic drinks is set to be 1120 tenge per liter, from 2015 - 1300 tenge per liter and from 2016 - 1600 tenge per liter.
The new amendments to the legislation, in accordance with the instructions of the President, provide further restriction of the time and places of alcohol sale and tightening of trade rules.
In particular, it provides for the implementation of alcohol selling prohibition in the buildings and on the territories of institutions of health, education, child care, physical education and sports, sport and sport-technical facilities, stadiums and gas filling stations. It is prohibited to sell strong alcoholic beverages from 9 pm to 12 pm, except for restaurants, bars and cafes.
February 5 2014, 10:02