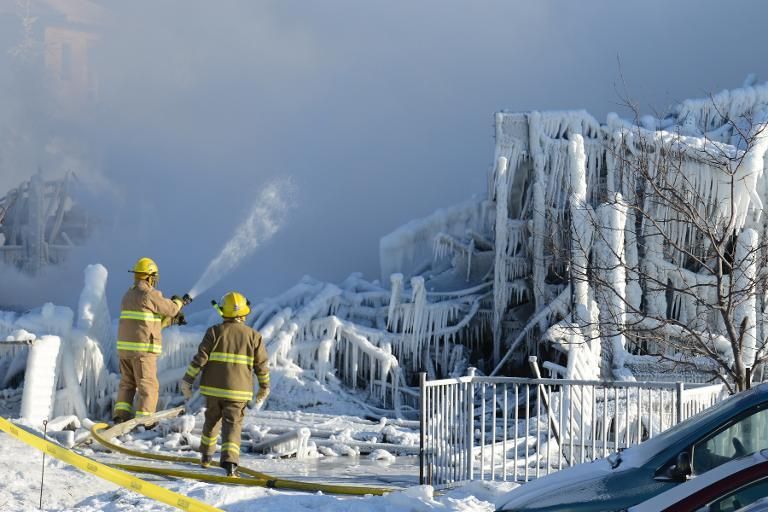 Canadian authorities on Monday called off a search for remains in the rubble of a Quebec retirement home ravaged by a fire that killed at least 28 people, yahoonews.com reports.
The blaze at the 52-unit residence in the small town of L'Isle-Verte, 450 kilometers (280 miles) northeast of Montreal, broke out just after midnight on January 23.
Within about an hour, the wood-frame, three-floor building was completely engulfed in flames, fanned by frigid winds of up to 70 kilometers (43 miles) per hour.
Authorities have recovered 28 bodies, 17 of which have been identified. They have said up to 32 were missing and feared dead after the blaze.
"Over the course of our searches at the site, we have recovered numerous human remains that we are currently examining in an effort to link them to a victim who is still missing," a spokeswoman for Quebec coroner's office, Genevieve Guilbault, told reporters.
An investigation into what caused the tragedy is ongoing.
Recovery efforts in the wake of the fire were hampered by extreme cold, which turned the water used to fight the flames into a thick blanket of ice covering the site.
February 4 2014, 11:18