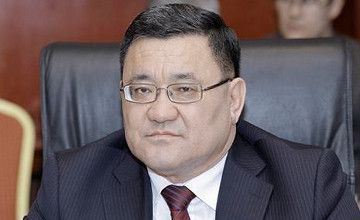 Bazarbai NurabayevKazakhstan will host the weeks of natural resources starting from February 14, 2014, Chairman of the Geology and Subsoil Management Committee under the Ministry of Industry and New Technologies Bazarbai Nurabayev said at the Tuesday press conference, inform.kz reports.
"The Week of Gold" will be held first and is expected to bring together subsoil users, geologists and experts of research institutes," Mr. Nurabayev noted.
According to him, eight guides on mineral wealth of Kazakhstan are to be published this year as well.
February 4 2014, 11:14