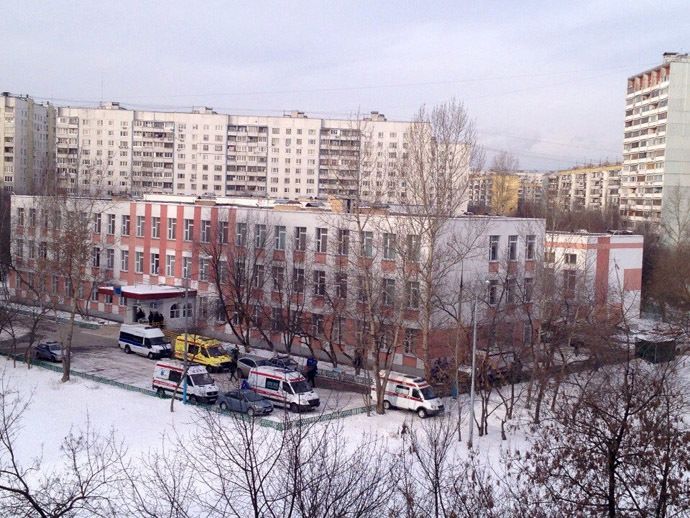 Moscow police have confirmed that a policeman and a teacher were killed as a young man with a rifle took children hostages at a city school. The gunman, who is reportedly a high school student, has been detained, police said. This was reported by rt.com today.
The gunman entered the school in northeast Moscow, threatening the school's security guard with a rifle, and then made his way to the biology room.
The security guard managed to call the police.
When they arrived, he showed the officers to the biology room, and the high school student opened fire at them, killing an officer and wounding another one, Kommersant newspaper reported.
The gunman took hostage over 20 teenagers aged 15 in the school's biology classroom, releasing most of them soon afterward, according to police.
A video that emerged on Youtube showed a helicopter arriving at the scene, and then the kids being evacuated from the building by the teachers. The children weren't apparently wearing any winter clothes, despite the temperature in the Russian capital standing at -9 degrees Celsius (15 degrees Celsius).
Lifenews TV channel reported that the phone connection with the school had been lost, and that shocked parents were gathering outside the school.
Other pupils were evacuated from the school.
Police said the gunman was neutralized at around 1pm local Moscow (0900 GMT).
All Russian schools have an armed security guard, according to a law passed in the wake of the 2004 terrorist attack on a school Beslan, North Ossetia.
February 3 2014, 14:45