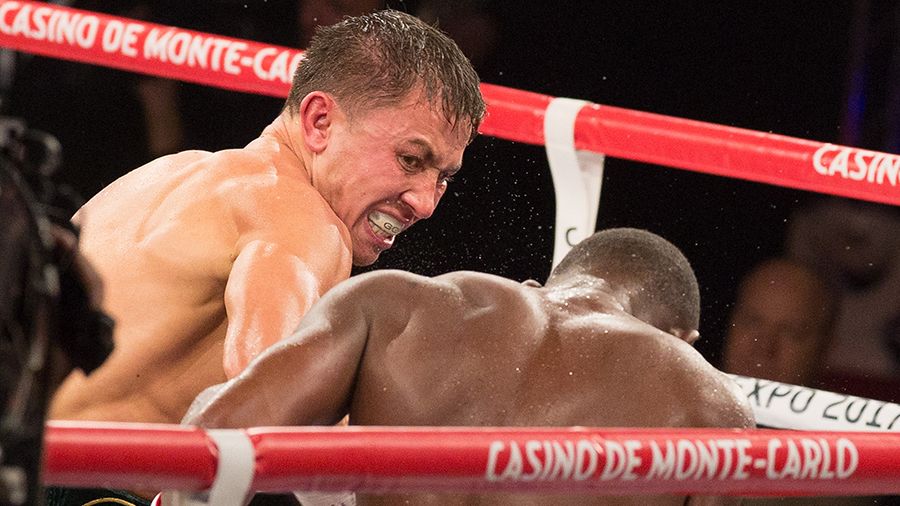 Gennady Golovkin forced his opponent to tumble three times © Getty Images Gennady Golovkin maintained his unbeaten career record by beating Osumanu Adama in the seventh round of their WBA title showdown in Monte Carlo, espn.co.uk reports.
It is the 16th consecutive stoppage for Golovkin as he makes the tenth defence of his WBA belt.
Golovkin dropped his opponent towards the end of the opening round, and then landed a combination of a left uppercut-hook in the sixth. And after Adama hit the canvas following a jab at the beginning of the seventh round, referee Luis Pabon stepped in to bring an end to the fight.
"This victory was very important for me," Golovkin said he clinched the 29th victory of his career.
And Tom Loeffler, who promotes Golovkin and is the managing director of K2 promotions, said: "We want to commend Adama, who showed a lot of heart tonight. It's not easy going that many rounds with Golovkin."
February 3 2014, 10:18